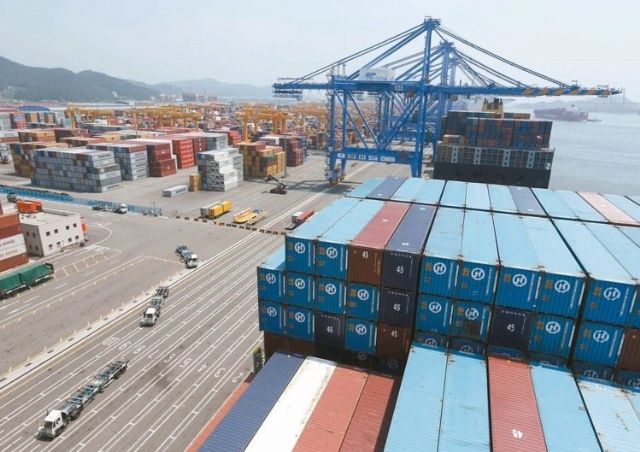 Taiwan's overall export orders in May totaled US$33.73 billion, down 5.8 percent year on year (photo courtesy of UDN.com).
Taiwan's export orders received in May totaled US$33.73 billion, down 5.8 percent year on year to represent the longest decline the island has ever seen in history, according to the latest statistics compiled by Ministry of Economic Affairs (MOEA).
Dampened by a couple of factors, including lingering global economic uncertainty, China's economic slowdown, lingering geopolitical risks, aggressively growing rivalry from both emerging and advanced countries amid a global currency war, and persistently weak oil price, Taiwan's export orders have remained on a downward trend for 14 months in a row, longer than the 12-month decline seen in the aftermath of the global financial crisis of 2007-2008.
However, the good news is that the sustained shrinkage in Taiwan's export orders has shown signs of improvement as reflected in the results of May.
MOEA officials noted that if denominated in New Taiwan dollars, Taiwan's May export orders, in fact, were 0.3 percent more than a year ago, representing the first positive growth since last October. This, the official claimed, proves that the government's devaluation policy has worked to revive price competitiveness of Taiwan's exports in the global market.
From another perspective, MOEA stressed, the 5.8 percent drop mentioned above was slighter than a 7-8 percent slump it forecast earlier on grounds that export orders in May would post very flat growth compared to April.
One key factor among others contributing to the better-than-expected results of Taiwan's May export orders, MOEA indicated, is strong market demand for smartphones in emerging countries, which has resulted in constant influx of orders into the Taiwanese IC industry over the past few months. Accordingly, Taiwan's overall export orders for electronics parts reached US$8.9 billion in May, still 3.1 percent less than a year earlier.
On the gradually busy IC industry, the Taiwanese information and communication technology-based device sector also witnessed its overall export orders recover to US$9.36 billion in the same month, diving 3.5 percent yearly, reported MOEA. Noteworthy is that while export orders for such products from emerging countries showed encouraging growth, those from Europe also increased to some extent.
As to prospects in the coming months, MOEA forecasts Taiwan's export orders at US$33.8-34.3 billion in June, down around 6 percent yearly, and opines that those are unlikely to see positive growth until August.