Taiwan may have been gradually walking out of months-long economic recession for the time being, as the economic monitoring indicator regularly issued by Cabinet-level National Development Council (NDC) flashed a transitional yellow-blue light in May for the second consecutive month.

With the indicator having showed the second monthly yellow-blue light after 10 successive months of a blue since last June, the composite score also mounted by 3 points to 20 in May as reported by NDC, adding that it is the first time Taiwan has ever seen its composite score, leading indicator and coincident indicator all turn upward in a single month since September, 2014, to signal a very slow, but expectable economic recovery

Among the factors constituting the indicator, imports of machinery and electrical equipment were particularly strong in the month, with the light flashing yellow-red, the best performance since last February. NDC officials note the upbeat result was attributable mostly to the imports of semiconductor equipment in May, which surged significantly by 78.2 percent compared to April, the strongest growth in the past year. At the same time, imports of electronic parts and components also showed a 13.5 percent increase month on month.

Meanwhile, NDC reports that Taiwan's industrial production index and producer shipment index both continuously improved in the month to turn yellow-blue from blue.

Despite the positive signs as shown by the indicators, NDC officials opine that Taiwan's economic outlook remains uncertain for the moment, given the weak improvements of the factors except abovementioned ones.

But, the officials still believe that Taiwan's economy will regain significant momentum soon, partly because the government has launched new programs to spur inbound investments in public works and the private sector.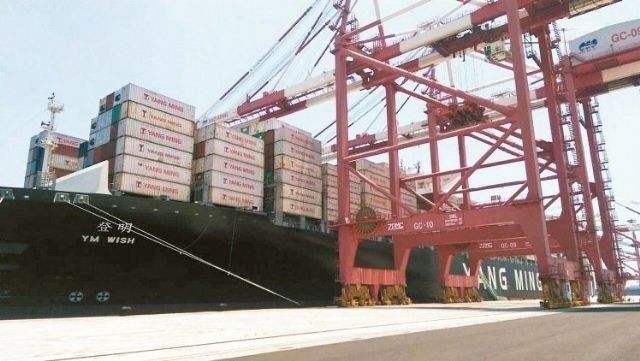 Strong imports of machinery and electrical equipment helped improve Taiwan's economic indicator in May (photo courtesy of UDN.com).