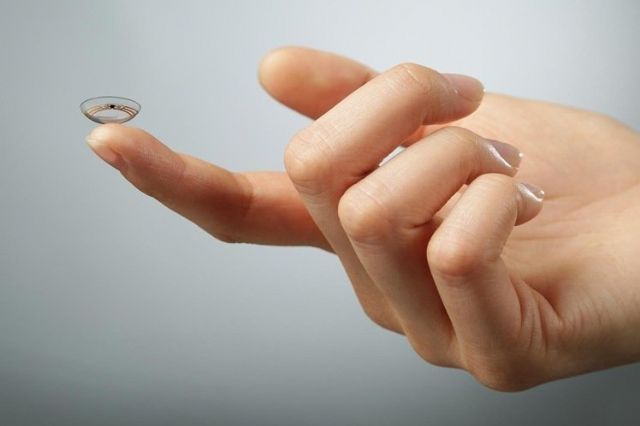 Strong market demand for contact lenses across Asia motivates Taiwan's top two makers to greatly expand output (photo courtesy of UDN.com).
In the face of increasingly strong market demand for contact lenses, Taiwan's top two makers of such products, namely St.Shine Optical Co., Ltd. and Ginko International Co., Ltd., both listed in the Taiwan Stock Exchange, have actively been expanding output to seize considerable business opportunities.
Responding to a flood of orders from China and Japan during the second quarter of this year, St.Shine, whose production lines have run at full swing for the moment, has decided to set up three more lines in the second half right after activating a new one in May.
According to insiders with knowledge of the output expansion plan, if everything goes well as expected, the firm's maximum annual capacity will shoot up to 696 million units by the end of this year, to further drive its gross profit rate of 36.9 percent achieved last year.
Noteworthy is that St.Shine has made a significant progress in development of overseas markets, especially Japan. It is reported that the firm's high-end silicone hydrogel contact lenses ordered by a Japanese customer is scheduled to pass certification in the third quarter of this year for sale in the country, and then formally hit the market next year. With the achievement, the firm is expected to better penetrate the European market, of which it grabs only a 10 percent share presently.
Meanwhile, St.Shine, which is contracted by Bausch & Lomb to supply daily contact lenses for sale in China, has just won an order from a local large-sized retailer, which will certainly help the Taiwanese maker to net more profits from the Chinese market.
St.Shine finished the first five months of this year with cumulative revenue of NT$2.503 billion (US$78.21 million), surging 10.67 percent year on year and including NT$539.12 million (US$16.84 million) earned in May alone, up 19.45 percent monthly or 16.02 percent yearly.
On another front, Ginko has also been boosting its capacity by setting up new production lines at its factories across the Taiwan Strait, to respond to the persistently growing demand for contact lenses in China. With the expansion project, the firm's maximum capacity will surge from 215 million units as seen presently to 260 million units by the end of this year.
Ginko reported that its newly launched colored contact lenses and highly priced items made in Taiwan have proven very popular with local consumers in China, hence helping consolidate its status as the largest supplier in the market.
At the same time, Ginko has recently stepped up exploring the Korean and Japanese markets, with its products continually approved for sale there.
The firm's cumulative revenue for the January-May period totaled NT$594 million (US$18.56 million), up 11.4 percent compared to a year ago and a record high.