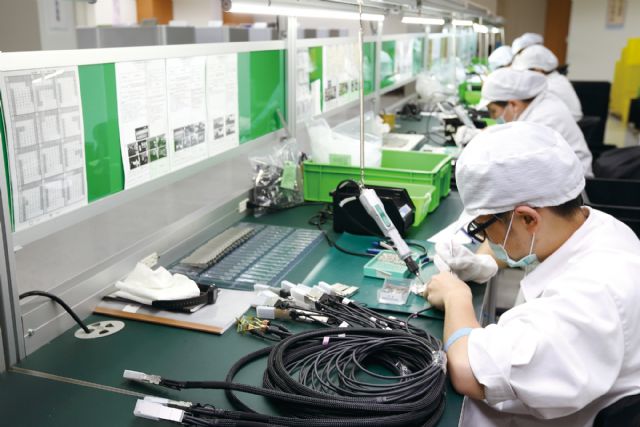 Taiwan's PMI has remained above 50 for four months in a row to show steady expansion of local manufacturing sectors (photo courtesy of UDN.com).
Despite a monthly drop, Taiwan's PMI (purchasing managers' index) still remained above 50 for the fourth straight month in June to represent steady expansion of local manufacturing activities, to bode well for the island's economic outlooks in the second half of this year.
According to the latest report issued by Chung-Hua Institution for Economic Research (CIER), a semi-official economic research institute, Taiwan's PMI edged down to 53.3 in June, while NMI (non-manufacturing index) recovered to 51.7 to reserve the trend of contraction of the local non-manufacturing industry.
CIER's report indicates that sub-indexes for chemical & biomedical, food & textile, transpiration equipment, electronics and optoelectronic, and basic material industries all showed signs of expansion in the month, with the prospect indicator for the overall manufacturing industry for the upcoming six months also rising to 53.8.
As to NMI, calculated by the sum of the movements of eight non-manufacturing sectors, sub-indexes for six ones, including wholesale and retail sectors, exceeded 50, with only the construction & realty and hospitality & food service sectors both witnessing a sub-50, as reported by CIER.
Although the June NMI improved to an encouraging level, CIER notes that the prospect indicator for the local non-manufacturing industry for the six months to come, however, inched up to only 41.9 in June, representing lingering pessimism among insiders toward outlooks for the 13th successive month, despite the highest since July, 2015.
One interesting observation from the survey of local enterprises, CIER emphasizes, is that insiders in the manufacturing and non-manufacturing industries hold mixed views on operating performance in 2016, but most from both sides think they will spend more on capital equipment this year than last year.