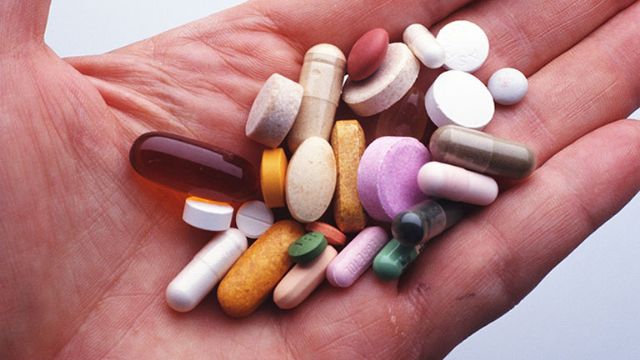 Biotech development and production is a mainstay industry in Taoyuan, nourished by the municipal government as a local economic growth propeller (photo courtesy of UDN.com).
To provide global buyers with a close look at the development of the biotech industry in Taoyuan, northern Taiwan, the Economic Development Bureau under Taoyuan City Government will set up the Taoyuan Pavilion and host "The 2016 Symposium on Biotech Industry in Taoyuan" the first time at this year's BioTaiwan, staged from July 21 to 24 in TWTC Nangang Exhibition Hall. And registration for attending the symposium is now underway.
The symposium will feature two keynote speeches given by Dr. D.H. Hsieh, deputy CEO of Institute for Biotechnology and Medicine Industry, a government-linked organization dedicated to promoting the island's biotech and medical industries, and Dr. Julie Sun, director of the biotech industry research center of Taiwan Institute of Economic Research, the first private independent think tank in Taiwan, with a topic of "The Innovation and Future of Taiwan's Biotech Industry" and "Biotech Development Trends and Industrial Policies", respectively. Also, a roundtable forum presided by The Executive Yuan (the Cabinet) officials will see discussions by experts and industry insiders on development trends of biotech industry in Taoyuan.
During the BioTaiwan 2016, a total of 11 high-profile biotech and related firms headquartered in Taoyuan, namely Tonyar Biotech Inc., Ko Da Pharmaceutical Co., Ltd., C&I Bio-Tech Co., Ltd., COHO Biomedical Technology Co., Ltd., Cinn Nano Technology Co., Ltd., Formosa Laboratories, Inc., Yenchen Machinery Co., Ltd., Synmax Biochemical Co., Ltd., Vasobypass Medical Technology Corp., Air Kinetic Technologies Corp. and Trida Co., Ltd., will display a slate of new products and innovative technologies in the Taoyuan Pavilion.
Among equipment to be showcased in the pavilion, the Neukocyte Slightly Acid Disinfectant Generator developed by C&I Bio-Tech, for instance, is noted for releasing a very effective antimicrobial solution, called hypochlorous acid solution, to generate slightly acidic electrolyzed water. Meanwhile, Formosa Laboratories will showcase its active pharmaceutical ingredients licensed in EU, the U.S. and Japan, as well as UV filters, while Yenchen Machinery will bring a couple of pharmaceutical equipment developed independently to the venue to impress visitors with its consummate R&D and production capabilities.
Interested visitors may register to attend the symposium by dialing 886-2-8692-5588 #187.