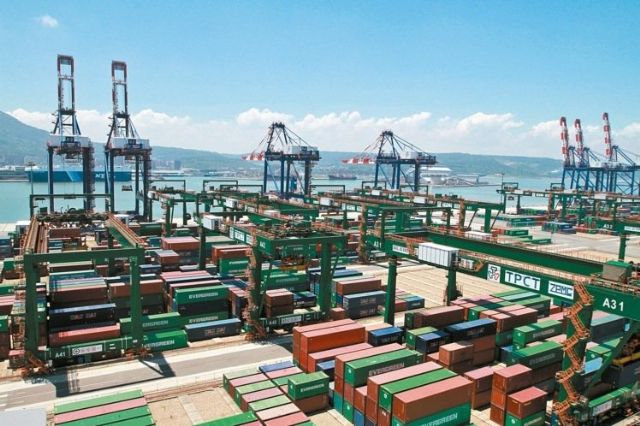 Taiwan's export orders in June continued dropping, but having showed positive signs to turn around soon (photo courtesy of UDN.com).
After a 15-month declining streak as of the end of June, Taiwan's overall export orders are likely to show growth in July at the earliest to end this worst downturn in history, given some of local industries have seen export orders recover as reported by Ministry of Economic Affairs (MOEA).
According to MOEA, overall export orders received in June totaled US$35.7 billion, dropping by 2.7 percent compared to last June. While the amount is better than US$33.8-34.3 billion originally forecast by MOEA, the year-on-year decline significantly improves from 5.8 percent seen in May.
When denominated in NT dollar, Taiwan's export orders last month even showed a 2.3 percent increase year on year for the second consecutive month of growth.
MOEA officials note that export orders received throughout July are projected at US$35.5-36 billion, compared to US$36.3 billion achieved last July. But, from a standpoint of the ongoing recovery shown in some of local industries, MOEA officials believe the reality will likely be somehow more promising than the forecasts.
In June, MOEA reports, export orders garnered by local electronics, machinery and communication device industries all began to turn around from a continued downturn. For example, export orders landed by communication device manufacturers already rallied back to the US$10 billion level in the month, while those by machinery makers also rebounded by 1.5 percent yearly to US$1.78 billion to end a 14-month losing streak.
MOEA attributes the turnaround of the two said industries to the following factors: strong demand for production machinery, machine tools and key parts and components amid global enterprises' growing willingness to invest in fixed assets; and an influx of contract orders from European buyers for computers and related peripherals prepared for the upcoming year-end sale season.
Meanwhile, MOEA mentions, Taiwan's export orders for electronic parts and related products and services amounted to US$9.28 billion in June for a 1.5 percent rebound over last June, mostly thanks to recovering market demand for smartphone chipsets, which effectively benefited Taiwanese IC design houses, semiconductor foundries and downstream packaging and testing firms in the month.
The abovementioned positive results aside, MOEA stresses that the latest directional movement index for export order value also bodes well for a brighter prospect in July. The index stands at 56, indicating most of local companies polled believe they will receive more export orders in the month than in June.
As to outlooks in the remainder of this year, MOEA remains cautiously optimistic, and emphasizes that whether Taiwan's overall export orders will continue to rally depends on a couple of factors, including crude oil price, steel price, exchange rates and consequent effects of the U.K. exiting from the EU.