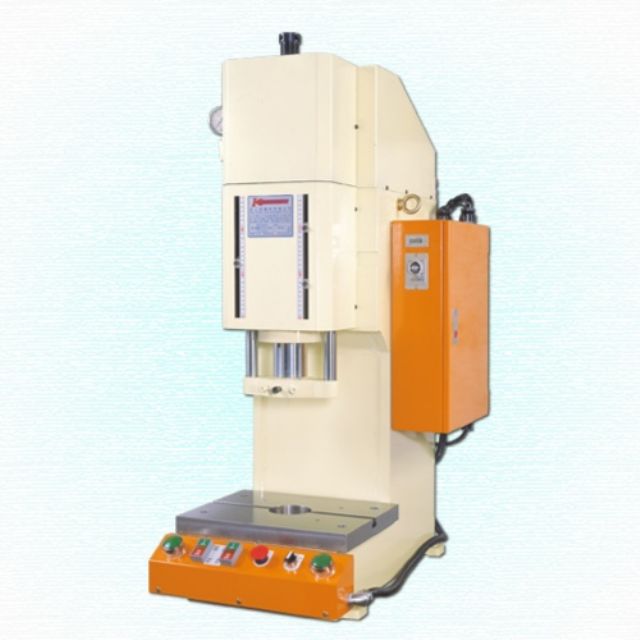 King Shang Yuan supplies a variety of hydraulic punching machines (photographed by CENS.com).
King Shang Yuan Machinery Co., Ltd., a Taiwanese developer and manufacturer of hydraulic presses, punching presses, and automatic feeding equipment for presses, has just launched its newest "Smart" hydraulic punching machine, beefed-up with a robotic arm, automatic controller and patented jigs for high efficiency and easy, safe maintenance. The machine has gained huge popularity in a short period of time since unveiled.
With the features mentioned above, King Shang Yuan indicates that the brand new punching machine, designed to save manpower, is noted for high speed, precision, safety and productivity. Coupled with automatic feeders and safety guards it supplies, the machine is ideal for production of electronics, auto & motor parts, hand tools, hardware and related products, the company says.
In addition, King Shang Yuan's punching machines all have passed Taiwan's safety tests on power presses, and CE and other international safety certifications, marketed globally under its KSY brand.
For details, please contact King Shang Yuan via 886-4-2496-7376, or visit the website: www.ksy-machine.com