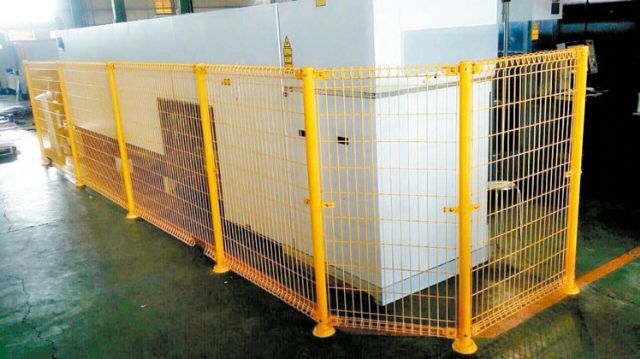 Sanfa Fan supplies wire meshes and machinery guards as a specialized maker in Taiwan (photo courtesy of UDN.com)
​                                    
A specialized manufacturer of wire meshes and machinery guards with strong devotion to continuous R&D and improvements, Sanfa Fan Guard Manufacturers Ltd. has just launched its newest decorating fencings, which feature safety, esthetic appearance, easy installation and cost efficiency, and are suitable for wide-ranging applications, including indoor & outdoor decorations and landscaping.                                             
Bolstered by its abundant expertise in industrial safety fencing, the company works out the decorating fencing, in hopes of addressing safety concerns in people's daily lives. Made in accordance with the CNS standard on wire mesh welding and ISO 9001 requirements, the product is structurally durable and absolutely safe, while esthetic, eco-friendly, economical and easy to build, hence having been well accepted.
The decorating fencings have a broad range of applications, including the structural reinforcement and functional improvement of built fences and parapets in residential areas, as well as the guarding of machines in factories and fall prevention in other places.
Ever since founded in 1963, Sanfa has been engaged in the developing and manufacturing of various weld meshes made out of steel wires and stainless steel wires using advanced welding machines. The company has shipped its products worldwide, some under its own brand, and enjoyed a high reputation.
For more information on the product, please contact Sanfa at www.eucore.com.tw, or dial 886-4-2566-3376.