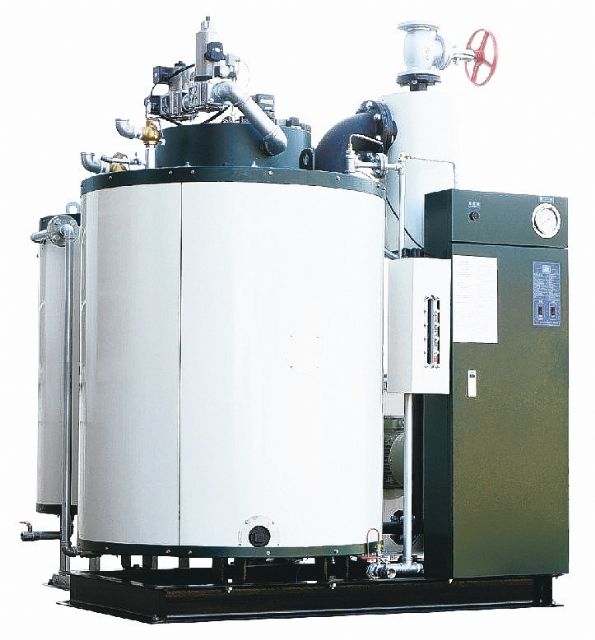 Zu How's gas steam boilers have been well-received worldwide for high efficiency and quality (photo courtesy of UDN.com).
The Taiwan-based Zu How Industry Co., Ltd., a well-established maker of various boilers and related accessories, has been widely renowned as a top-caliber supplier comparable with its Japanese and German peers in the global market, for its boilers, including once-through steam models, have been tested by global labs for combustion efficiency of up to 98% to lead in the sector, mostly thanks to the cutting-edge combustion control technology developed independently by the company.                                                        
As a further proof to Zu How's industry-leading capabilities, its gas steam boilers have also received high regards from professionals, including Germany-based DUNS, for not just its high combustion efficiency, but also great performance and reliability, as well as high performance-cost ratios.
The company's boilers are built with improved water preheaters completely of stainless steel, hence featuring high efficiency of 96 percent proven by international certification institutes. Efficiency of its gas boilers can even reach up to 97.6 percent. With such advantage, Zu How's boilers ensures greatly reduced costs on fuel, not to mention its built-in pipe temperature sensor, which detects deposited scale to prevent the boiler from overheating and help prolong lifespan. As part of its integrated, added-value service, the company offers 24-hour support of consulting and troubleshooting, to assist its customers reduce the risk of loss on production suspension caused by malfunctioning of its boilers.
Zu How's contact information
Tel: 886-5-622-3611
Website: www.zuhow.com.tw