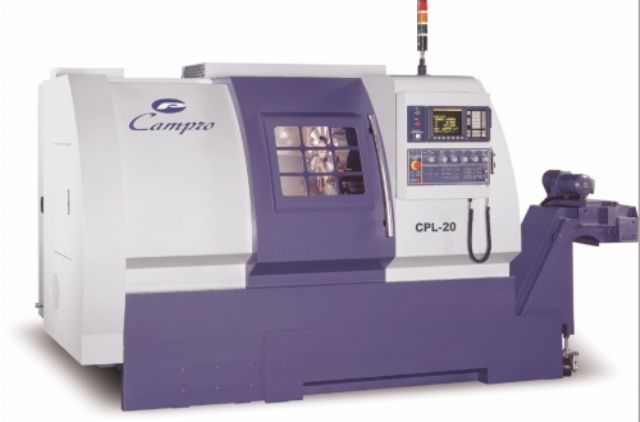 Campro's CNC lathes and machining centers enjoy high reputations in the global market (photo courtesy of CENS.com)
Ever since founded in 2003, Campro Precision Machinery Co., Ltd. has been constantly engaged in the development, manufacturing, and marketing of CNC machine tools, with unwavering dedication to satisfying customers in every aspect, from consulting, product designing and developing to delivery.
Campro's product line encompasses CNC lathes, CNC machining centers, vertical machining center, turning & milling machines, gantry-type machining centers, horizontal machining centers, five-axis machining centers, vertical lathes, etc., all of which have been marketed globally, including China, Southeast Asia, Europe and America, and gained growing popularity among professionals.
The ISO-9001-certified company has achieved CE certification by professional bodies in the U.K. and Taiwan, and built up processing lines that turn out high-precision parts and workpiece in-house to attain qualitative consistency.
To boost its profile in the global market, the company puts aside over 5 percent of its annual turnover in R&D every year, in hopes of continuously sharpening the quality and performance of its machines, as well as R&D capability.
Presently, the company has established production footholds across Taiwan Strait, including a modern factory certified to international standards in Taichung, central Taiwan, and the second plant in Shanghai, China, which will become operational soon and help accelerate Campro's move to become a world-caliber CNC machinery builder.
For more information, contact the company via 886-4-2350-0501.