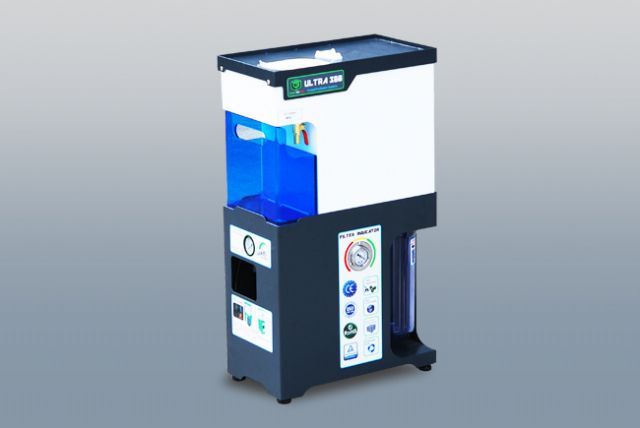 Green Eco Pro's brand new oil skimmer of its Ultra family features outstanding performance (photo courtesy of Green Eco Pro).
Green Eco Pro Co., Ltd., a specialist of waste oil-water separation and supplier of such products as oil skimmers, filters and non-lipophilic materials under its eponymous brand, has newly launched a brand new oil skimmer of its Ultra family in 2016.
The new-generation oil skimmer has proven effective to treat the floating, emulsified oil of coolant safely and efficiently but without the need for power supply and consumables, hence widely deemed and accepted by machine-tool makers worldwide as a better, more eco-friendly solution to metalworking fluid treatment.
Moreover, the newest Ultra series oil skimmer also helps to prolong lifespan of coolants and machinery, reduce coolant consumption and tool wear, improve working environment, and cut processing cost.
Green Eco Pro has forged partnerships with over 30 machine tool builders by supplying its oil skimmers as a standard peripheral included in the shipments of their machine tools. This will not just enhance added-value of Taiwan-made machine tools, but help end-users to treat waste metalworking fluid in a more economical, eco-friendly way with its oil skimmers.
Launched in 2014, Green Eco Pro is today a proven brand of its kind and well recognized by professionals in Southeast Asia, Europe and, particularly, North America. By visiting professional trade fairs in Switzerland, Japan, Thailand, S. Korea, Singapore, Malaysia and Vietnam continually in 2016, the brand aims to enable more buyers to experience in the benefits of its cutting-edge products and technology.
Fore detailed information, please visit the website: www.greenecopro.com.tw, or dial 886-4-2535-9633.