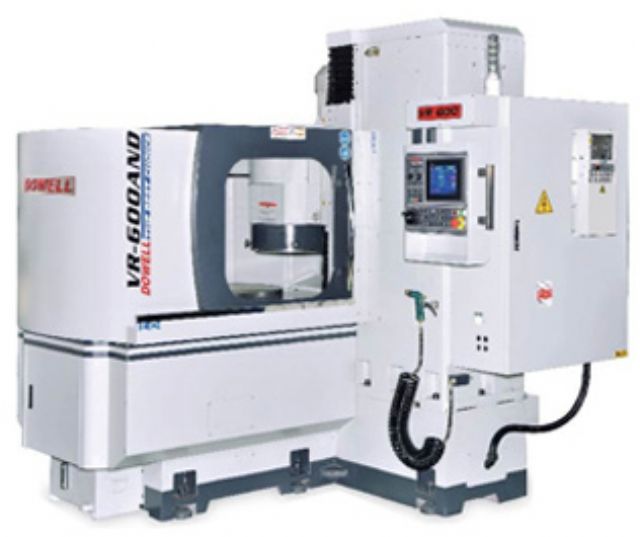 DOWELL's vertical/horizontal rotary-type grinding machines (photo courtesy of Tong Yi).
The Taiwan-based Tong Yi Machinery Inc. is dedicated to developing and manufacturing various surface grinding machines with high performance and rigidity, to fill customers' requirements for precision grinding and customized grinders.
In the face of global precision machining services continuously moving forward to large-sized, high-precision workpiece, J.W. Huang, Tong Yi's president, states that the company therefore has stepped up the developing of new grinding machines with higher performance, speed, rigidity, grinding accuracy and efficiency, as well as more user-friendly operation, to meet the trend.
Huang emphasizes that Tong Yi's grinding machines are all developed with cutting-edge technology on the concept of high utility and easy operation through skilled R&D engineers employed by the firm itself. The company's product lines includes manual-type, semi-automatic and three-axis fully automatic grinding machines, NC surface grinder, and rotary-, saddle- and column-type grinders.
Committed to continuous improvements of the quality of its products and services, Tong Yi has seen its DOWELL-branded grinding machines enjoy a high profile in the global market and well received by professionals as a profitability booster.
For more information on Tong Yi, please dial 886-4-2556-0801, or browse the website: www.dowellmachine.com.tw