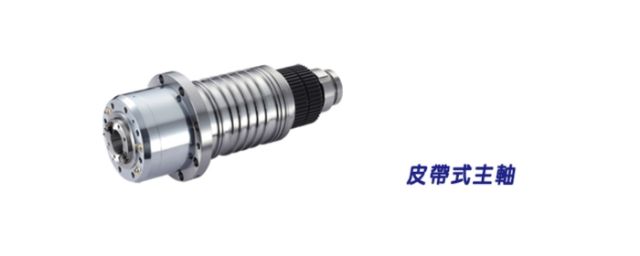 Spintrue is specialized in making spindles (photo courtesy of Spintrue).
Spintrue Tech Co., Ltd. is a specialized manufacturer and branded vendor of spindles mainly targeted at customers in high-end machine tool and aeronautic product sectors, and consistently committed to high product quality and stability, as well as customer satisfactions.
Spintrue is established by a management team of industrial experts and insiders with abundant experience, mostly from Taiwan's top-end R&D body, Industrial Technology Research Institute, and well-established machine tool companies. With the background, the company capably supplies a wide array of spindles, including belt-driven spindles, direct drive spindles, CNC lathe spindles, motor spindles and built-in type spindles, as well as gearboxes for horizontal, vertical and double-column machining centers.
The company's gear-driven spindles are particularly popular with professionals in the aerospace industry for high torque and stability, applicable to the processing of workpieces of titanium, nickel and non-ferrous and composite materials.
In addition to spindles on its category, Spintrue also supplies customized models as required by customers, in hopes of helping to shore up their businesses with its products developed in accordance with the strictest standards for high durability and performance.
Buyers interested in Spintrue may contact it via 886-4-2531-1390 or on its website: www.spintrue.com.tw