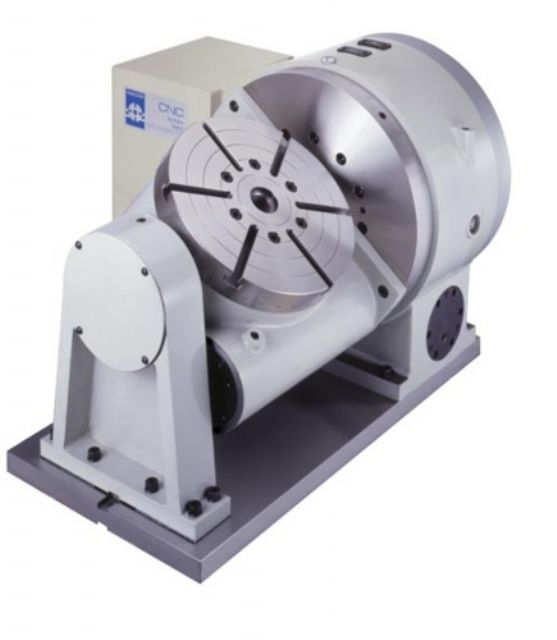 Parkson Wu supplies various CNC rotary and tilting tables and APCs under its "Parkson" brand (photo courtesy of Parkson Wu).
Parkson Wu Industrial Co., Ltd. is a Taiwanese leading maker of CNC rotary & tilting tables, horizontal CNC rotary tables, 5-axis rotary tables and auto pallet changers (APCs), and markets its products globally under the "Parkson" brand.
Developed with its time-tested technology and expertise, the company's Parkson-branded rotary tables, especially 5-axis and multi-axis models, have been well accepted by machine-tool builders worldwide for excellent performance and quality that help them to shorten time-to-market.
The company's 5-axis rotary tables are mainly categorized into three types: Table-Table, which features a table rotating on both C and A(B) axes; Head-Table, highlighted with a head and table on an axis each; and Head-Head, literally the models with heads on any two of the A, B and C axes. Such modular design allows Parkson Wu to better satisfy customers with different requirements.
Having been renowned by loyal customers as the most professional, reliable developer and maker of rotary & tilting tables in Taiwan, Parkson Wu hasn't ceased on its effort to aggressively explore the global market with its Parkson-branded products, with an ambition to become the world's best supplier of its kind.
For more information on Parkson Wu, please contact it via 886-4-2335-9935, or visit the website: www.wenson.com.tw