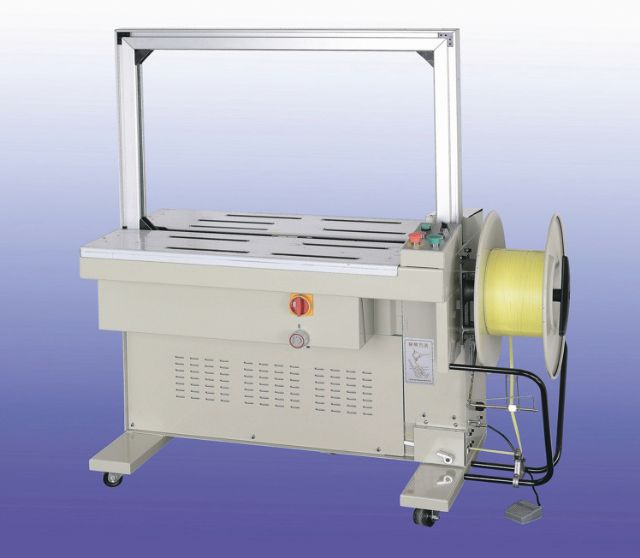 Wei Yao's automatic packing machines have enjoyed a solid reputation among professionals for great performance (photo courtesy of UDN.com).
Headquartered in central Taiwan, Wei Yao Precision Technology Co., Ltd. develops various mechanized packing systems, including automatic strapping machines, automatic banding machines and automatic carton sealers for a broad range of industries worldwide by making most of the automation and the high-speed packing technology it has mastered.
The company's automatic strapping machines come with an aluminum-alloy body frame finished with uni-piece processing, making it sturdy, durable, rustproof, and stuck-free. Thanks to a thermal-melting design, these machines can generate instant heat without electric heating device. The heat is consistent across the straps, creating larger melted joint area on the straps to ensure reliable adhesion. Time of pressurized cooling is adjustable, further enhancing the binding result.
Equipped with a proximity-switch device, these machines boast accurate perceptual organization. When the device fails, the machines' motor automatically stops running 60 seconds later, minimizing mechanical wear and conserving energy.
These machines provide friendly operation experience, with strap tension, electrical power, thermal, and strap storage controlled from outside.
Company chairperson L.Y. Yang notes that packaging is crucial to merchandises in terms of protecting them from being damaged during transportation, an integral processing to merchandises from production to marketing, and key to industrial competitiveness.
Depending on customers' needs, the company can integrate different software and hardware into its machines to meet the needs. Also, the company provides unmanned packaging lines.
Caption: This automatic strapping machine comes from Wei Yao Precision.
For details, contact the company at 886-4-2568-6878;
Homepage: www.weiyao-package.com