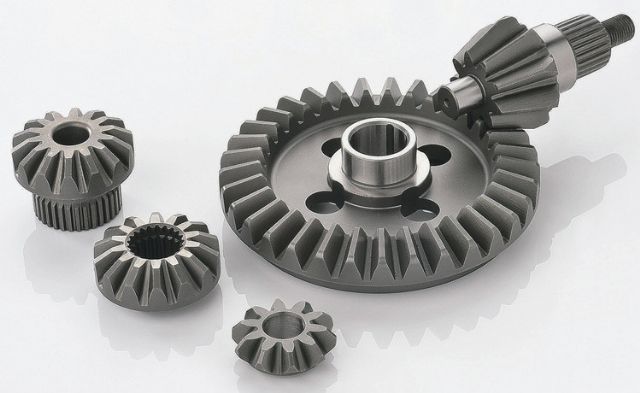 Excellent Gear excels in various spiral bevel gears (photo courtesy of UDN.com).
Excellence Gear Co., a leading maker of spiral bevel gears in Taiwan, has recently outfit itself with the sophisticate Phoenx280 and Gleason Pentec cutters, robotic arms, and the 300GMS measuring system to not just upgrade the precision of its gears to the industry's level 1 grade but also allow it to process bigger gears with outer diameter reaching 300mm and mold number ranging from one to 13.
Excellent Gear supplies the gears to leading tool suppliers worldwide, including HILTI of Germany, and MAKITA, TOHATSU, and SUZUK of Japan.
The company has been certified ISO documents and boasted defect-free output up to 98 percent mostly thanks to the 60-some precision cutters and Germany-made and Japan-made inspection systems it owns now.
Industrially, the company's products have been well received among manufacturers of pneumatic equipment, electrical equipment, outboard motor and automobiles. For consumer market, its gears have been applied to sewing machines, lawn mowers, toys and others.
Company president, P.W. Hung, stresses that the gears must assure smooth operation, low noise, durability, reliability, absolute precision, and optimized revolution in the machines when they are built in since the gears are a crucial transmission component for machines.
For detail, please contact the company at:
Tel:886-49-2314-403;
Website: www.exce-gear.com.tw