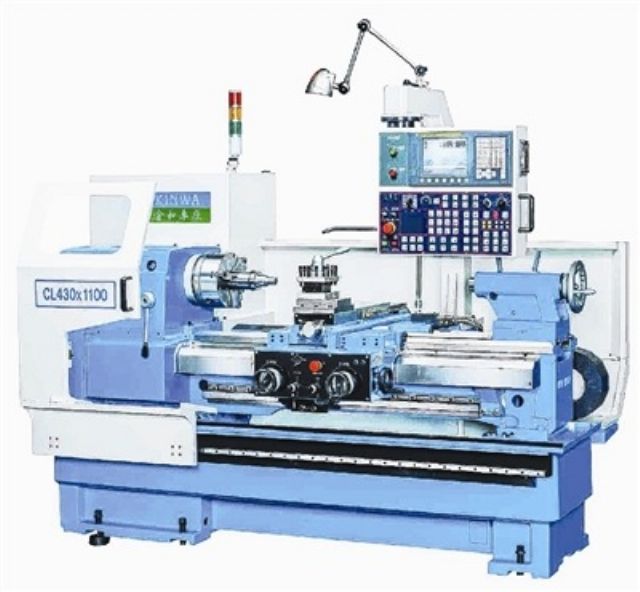 Chin Hung's CL-430 Dialogue-type Lathe requires less manpower during operation and features high productivity (photo courtesy of Chin Hung).
Founded in 1968 as a specialized manufacturer of high-speed lathes and CNC lathes, Chin Hung Machinery Co., Ltd. promotes its CL-430 Dialogue-type Lathe at this year's JIMTOF, to meet growing trends for numerically controlled, computerized lathes, according to Chin Hung's president B.S. Chang.
CL-430 is built with FANUC's controls coupled with the so-called dialogprogrammering software, which enables operators with little knowledge of programming to easily handle automatic production on this machine by simply inputting parameters relating to the geometry of the product to be made and without the need for assistance.
To ensure more accurate processing, CL-430 is developed with an upgraded direct-drive ball screw and double-plate clutch, to enhance positioning accuracy of the tool holder, broaden bed width and achieve improved stability during operation.
Chin Hung holds a booth E7009 in East Hall 7 at this year's JIMTOF, running from November 17 through 22 in Tokyo Big Sight, and welcomes visitors from all over the world.
For more information, please contact Chin Hung via 886-4-2566-6113, or browse the website: www.kinwa-lathe.com