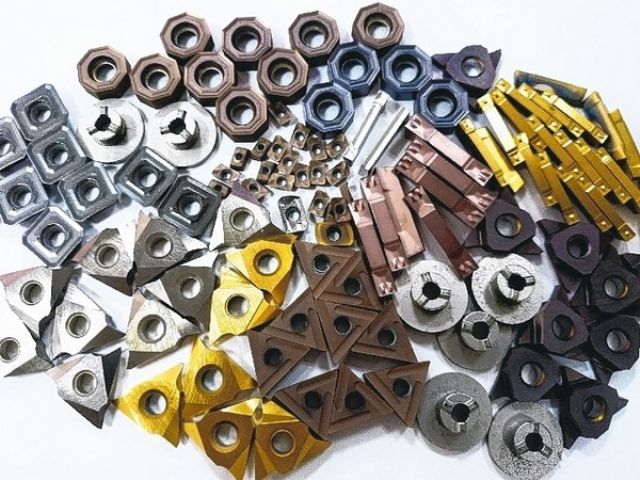 Guass develops and supplies nearly 2,000 different kinds of tools and parts of tungsten carbides for various purposes (photo courtesy of Guass).
Guass Special Metal Product Co., Ltd. is a specialized manufacturer of turning tools, milling tools, indexable inserts and other cutting tools of tungsten carbide, with more than 25 years of experience in the line. Early this year, the company introduced advanced forming machines from Switzerland into its factory to roll out special tools with high added-value.
Shedding light on the current development of the market for tungsten carbides, M.D. Wu, owner of Guass indicates that tungsten carbide is obtained from carbonization of ammonium paratungstate (APT) powder at high temperatures, and the production is harmful to the environment. Presently, China commands roughly a 70% share of the global market for APT, but has gradually cut exports of such material for the years due to price hikes.
Tungsten carbides are generally used in making cutting tools and indexable inserts for lathes and milling machines. Such tools are available in many materials, including PCD, CBN, Cermets, Cemented Carbides and HSS, with over 70% of which, however, being made of tungsten carbides. Wu says the market for tungsten carbide tools is certainly promising, given that Edward Buffett acquired a 90% stake in Israel-based Iscar for some US$4 billion several years ago, and then a half stake in Korea's TaeguTec and Japan's Tungaloy each. In view of this, Guass will continue to sharpen its production capability, to offer customers tungsten carbide tools with the best quality and remain among industry-leading companies worldwide.
To contact Guass, please dial 886-4-2561-7518