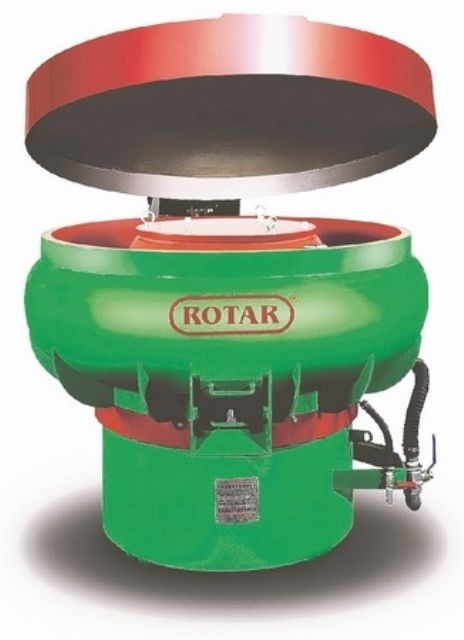 Rotar Machinery provides professional vibratory finishing service to help enhance added-value of Taiwan-made products (photo courtesy of Rotar Machinery).
Rotar Machinery Co., Ltd. was founded in 1981, and today is not just a professional vibratory finishing equipment manufacturer, but the largest provider of vibratory finishing service in Southeast Asia by size. Continuously improving techniques and profound knowledge, which helps address demand of manufacturers from different sectors, together set a solid foundation for the company to its current success.
Application of the company's vibratory finishing service covers hand tools, auto parts, bicycle parts, machinery parts, medical instruments parts and many others, with applicable materials including iron, stainless steel, plastics, aluminum, zinc and titanium alloy. Backed by a full line of vibratory finishing equipment employed in house and extensive know-how, the firm can fill orders for processed workpieces with various sizes and dimensions as required by customers and ensure high quality, hence earning itself a high reputation among professionals in the line.
For the past 35 years, Rotar Machinery has stuck to its motto "High Efficiency, Top Quality and Low Cost" to serve every customer, and hence become a top-caliber company in the line with enviable achievements.
To learn more about Rotar Machinery, please dial 886-4-2271-5989, or check the website: www.totar.com.tw