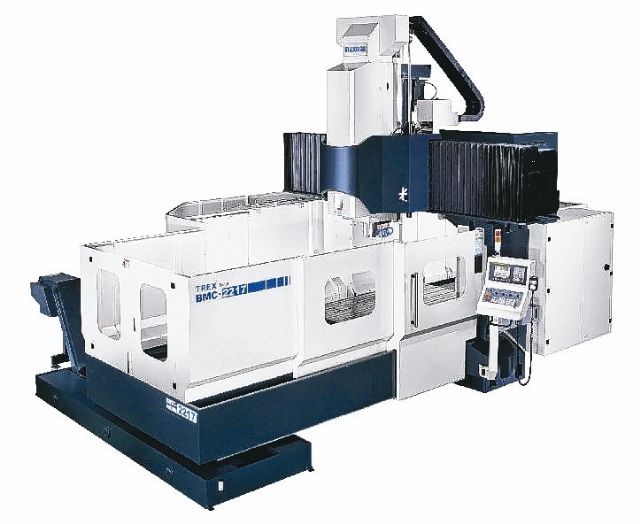 Maxmill's Klosso series double-column machining centers (photo courtesy of Maxmill).
The Taiwan-based Maxmill Machinery Co., Ltd., a prestigious maker of double-column machining centers and lathes, is going to showcase its Klosso series double-column machining centers at this year's JIMTOF.
General manager H.C. Chen of Maxmill states that this series, already shipped worldwide and sought-after by professionals, has the spindle driven by a powerful gear with tooth width of 30mm, hence greatly enhanced performance in heavy cutting. The durable columns with improved structure withstand torsion forces and minimize deformation occurring during operation of the machine.
Besides, the series all adopt ball screws with a diameter of 63mm for both X and Y axes on which there are heavy-duty linear guideways, therefore featuring high precision and accuracy, with a high-rigidity box way on Z axis for high stability.
For detailed information, please contact the firm via 886-4-2338-8879, or check the website: www.maxmill-cnc.com.tw