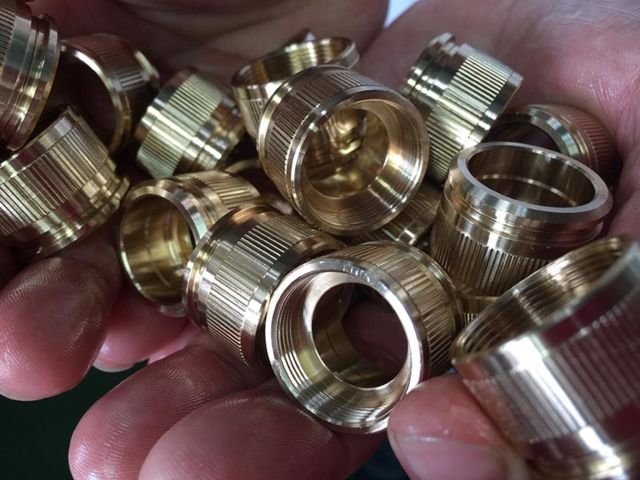 Taiwan-made fasteners have been increasingly applied in production of aircrafts and automobiles, as well as railway construction and professional purposes (photo courtesy of UDN.com).
To help local fastener makers cope with intensifying rivalry from Chinese underselling competitors over the global market, the Taiwanese government recently announced the so-called "NICE" program, to invest over NT$300 million (US$9.52 million) to further upgrade the industry in the years to come.
Deputy Director-General Leu Jang-hwa of Industrial Development Bureau under Ministry of Economic Affairs (MOEA) noted that following years of efforts on R&D, Taiwanese fastener makers generally have upgraded their production from DIY-caliber fasteners into those for higher-end applications, including automobiles, aircrafts and railways.
For instance, Leu indicated, Taiwan Railway Administration and Taipei Rapid Transit Corp. both have adopted domestically made fasteners in railway construction. Meanwhile, a couple of local makers, he added, have supplied their fasteners for different purposes to globally known carmakers, such as Audi.
In the aerospace segment, a few Taiwanese fastener makers have even tapped GE's supply chain of aircraft engines. "Such fasteners look earthy, but play an important role in aircraft safety," said Leu, who added that airplanes flown by local airline companies, including EVA Air and China Airlines, mostly employ engines made by GE, indirectly contributing to the local fastener industry.
As a result of the widespread product upgrades throughout the industry, Leu said that the average export price of Taiwan's fasteners have steadily grown over the past years, to NT$83 (US$2.63) per kilogram in 2015 from only NT$66 (US$2.09) seen in 2006. Also notable is that Taiwan ranked as the world's third-largest fastener supplier in 2015, only trailing China and Germany.
Although Taiwanese fastener makers generally have moved upmarket and established high global profiles for now, underselling rivalry by Chinese competitors remains a major threat among others to their sustainable export growth.
According to statistics compiled by MOEA, the industry's overall exports during the second half of 2015 declined by 4.5 percent from the same period of a year ago, with those to Europe even showing a steeper drop of over 10 percent, to which MOEA attributes the encroachment by Chinese competitors, who took advantage of China's comparatively cheap steels to undersell their products globally.
Some market observers warned that Taiwan's fastener exports are likely to be eroded more in the near future, after EU canceled in February, 2016 its antidumping duties levied on imports of steel fasteners from China to the EU bloc.
In order to help the Taiwanese fastener industry to better take on the growing threat by Chinese undersellers, MOEA therefore launches the "NICE" program mentioned above.
Leu emphasized that the program is designed to subsidize R&D projects and product upgrades proposed by local makers with a total budget of over NT$300 million in the next three years, with an aim to optimize the industry's export structure, boost export prices and pump growth momentum into export revenue, and to assist local insiders to fend off underselling competition against Chinese rivals in the global market.