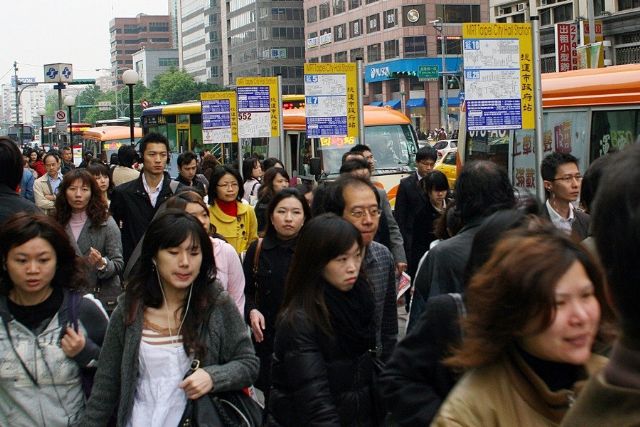 Taiwan's unemployment rate has continuously improved over the past few months (phot courtesy of UDN.com).
Thanks to seasonal factors, Taiwan's unemployment rate for November, 2016 dropped by 0.04 of a percentage point to 3.87 percent compared to a year ago, continuing improving for the third consecutive month, according to the latest report issued by Directorate General of Budget, Accounting and Statistics (DGBAS) under the Cabinet.
In the month, the number of unemployed people in Taiwan decreased by 9,000 month on month to 455,000, as shown by DGBAS's report. Of the newly employed people, 7,000 ones were originally first-time jobseekers, and the remainder were those who lost their jobs earlier because of employers' decisions to scale down or close businesses, or because of termination of contracts of seasonal and temporary employment.
DGBAS owes the continued improvement of unemployment in November mainly to seasonal factors, including the end of a high season with school leavers and graduate jobseekers and the upcoming year-end sales booms that spur employers' demand for more manpower.
Worth mentioning is that since peaking between July and August due mainly to a graduation season, Taiwan's unemployment rate has dived steadily month by month, with ever more young and highly educated people having got jobs.
According to DGBAS's report, the unemployment rate for local people aged 15-24 declined for three successive months to 12.31 percent in November, while that for those with undergraduate degrees and above decreased to 4.08 percent, 0.11 of a percentage point lower than October.
However, Taiwan's average unemployment rate for the first 11 months of 2016 stands at 3.93 percent, 0.16 of a percentage point higher than the same period of 2015, to which DGBAS attributes the slackening of the domestic job market amid the economic doldrums.
On another front, DGBAS reports that the average monthly regular earnings of local employees in Taiwan for October, 2016 reached NT$39,362 (US$1,249.58), up 1.08 percent from the corresponding figure seen in October, 2015, with total monthly incomes averaging NT$43,069 (US$1,367.26), also more than a year ago.