Inflation tubular film-making machines, plastic blow molding machines, plastic recycling and pelletizing machines, reproducing equipment
Founded in 1987, Ardor Machinery Works Co., Ltd .has worked on the development and production of plastic processing machinery, including extruding machines, pelletizing machines, film blown machines and blow molding machines. 

In addition to the machine models mentioned above, this manufacturer, backed by over 25 years of expertize, is able to provide whole-plant turn-key solutions, from manufacturing, installation to technical transfer, to help customers build productive factories at competitive costs and with reliability.

Ardor's plastic processing equipment has been well recognized globally for high performance and quality. Among the firm's machines, ADM series blow molding machines, available with single and double-head design, use extruders with capacity of up to 13 kilograms per hour, and improved die heads and clamp units. The machine models can turn out various containers and tubular items of PE, PP and PVC and up to 300c.c. in capacity, at an incredibly high speed and with low power consumption and consistent quality.

The company will take part in the upcoming ArabPlast 2017, scheduled January 8-10 in Dubai World Trade Centre, to impress global buyers with its high-profile machines made with well-honed mechanical craftsmanship and production techniques.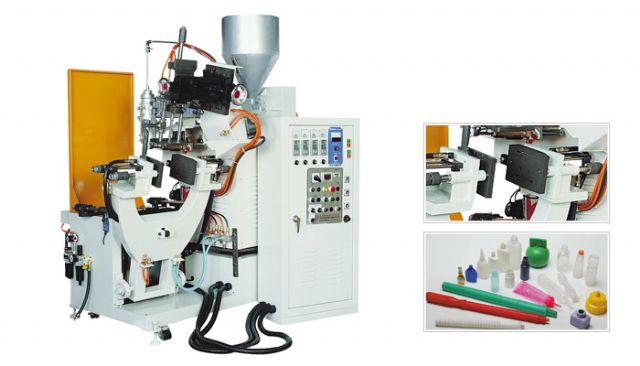 Ardor's ADM series blow molding machine.
Ardor Machinery Works Co., Ltd.
No. 21-55, Zhongzhou, Xigang Dist., Tainan City 723, Taiwan
Tel: 886-6-796-2679
Fax: 886-6-795-2690
Email: ardor66@ms58.hinet.net
Website: www.ardor.com.tw; www.cens.com/ardor