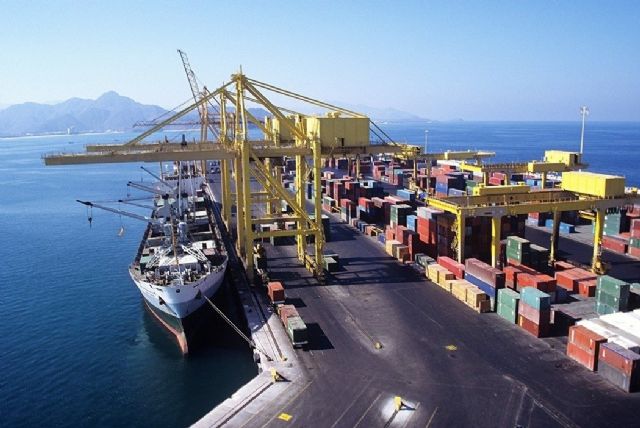 Taiwan became Hong Kong's third-largest trade partner with bilateral trade of US$46.998 billion in 2016 (photo courtesy of UDN.com).
The latest data compiled by Hong Kong Trade Development Council (HKTDC) show that annual trade between Taiwan and Hong Kong in 2016 amounted to nearly US$47 billion, up 8 percent yearly, making the former outstrip Japan as the latter's third-largest trade partner the first time in the two decades.
Also notable is that among Hong Kong's top five trade partners, Taiwan scored the strongest growth in bilateral trade in the year.
HKTDC's data indicate that Hong Kong imported about US$37.4 billion worth of various products and services from Taiwan, soaring 6.4 percent year on year, which accounted for 7.3 percent of the annual total and represented Hong Kong's second-largest import source only next to China. Meanwhile, Hong Kong-to-Taiwan exports totaled US$9.553 billion for a 14.6 yearly surge. These figures manifest that the two economies are increasingly connected by trade.
Silas Chu, general manager of HKTDC's office in Taiwan, noted that the results of last year's bilateral trade between Hong Kong and Taiwan were actually astonishing, given that Taiwan had been locked into the No.4 spot in Hong Kong's top five trade partner rankings almost without changing in the past two decades, excluding 2008, when Singapore unseated it. This, Chu stressed, has given him a good reason to believe in a brighter trade outlook between the two sides.
From another viewpoint, Chu indicated, the trade relationship between Hong Kong and Taiwan still has potential of further development in the long run, as the two economies have different competitive advantages to complement each other.
For instance, Chu said, Hong Kong boasts highly professional talents in such fields as international laws, litigation and marketing, not to mention its successful experience in working towards globalization, which Taiwan could emulate.
On another front, the general manager stressed, the total membership of the Hong Kong Business Association in Taiwan, founded in 2014, has expanded to over 200 companies over the past two years, indicative of Hong Kong enterprises' intense interest in tapping the Taiwanese market, which, in turn, are expected to generate tremendous mutual benefits between companies from the both sides.
Also, Chu opines that enhancing exchanges and cooperation of startups between Taiwan and Hong Kong can be the focal point of the further development of the bilateral trade relationship, given that young people from the two sides tend to hold similar values and views, and generally prefer to establish their own businesses. He mentioned that a few of such startups as GoGoVan of Hong Kong and EZTABLE of Taiwan have built footholds in both the markets, to provide striking examples.
Trade Values of Hong Kong's Top 5 Trade Partners in 2016
Ranking

Nation

Trade Value

YoY Growth Rate

Export

Import

1

China

US$494.910 Bn.

-1.5%

US$249.163 Bn.

US$245.748 Bn.

2

The U.S.

US$68.036 Bn.

-4.1%

US$41.544 Bn.

US$26.493 Bn.

3

Taiwan

US$46.998 Bn.

8.0%

US$9.553 Bn.

US$37.445 Bn.

4

Japan

US$46.595 Bn.

-5.1%

US$14.967 Bn.

US$31.628 Bn.

5

Singapore

US$41.408 Bn.

6.0%

US$7.857 Bn.

US$33.550 Bn.

Source: HKTDC