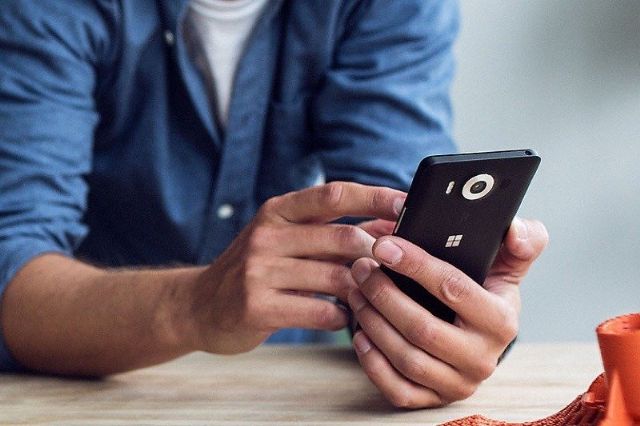 Pegatron of Taiwan is alleged to have tapped Microsoft's supply chain of the upcoming Surface Phone (photo courtesy of UDN.com).
The Taiwan-based Pegatron Corp., a major EMS (electronic manufacturing service) firm in the world and one of Apple's iPhone contract manufacturers, has been reported to have tapped Microsoft's supply chain of Surface Phone, according to industry sources.
Although having yet to confirm the news, Pegatron chairman T.H. Tung made a low-key statement earlier that his company and Microsoft have worked quite closely with each other in every aspect.
The upcoming Surface Phone is one of the most conspicuous new smartphone models to be launched in 2017, including Samsung's Galaxy S8 and Apple's iPhone 8, which are scheduled to debut in the first and second half, respectively.
Industry insiders noted that Surface Phone is likely to land on the market this fall, and that the launch of this product is indicative of Microsoft's decision to focus on the higher-end segment of the global smartphone market, rather than saturating it by rapidly releasing new models as it has so far.
To say the software giant has encountered insurmountable difficulties sustainably developing its smartphone OS business is not overstated. According to market research institutes, including U.S.'s IDC (International Data Corp.), the global market share of smartphones running on Windows Phone has continuously shrunk over the past year, from 1.3 percent seen in the final quarter of 2015 to only a 0.3 percent in the third quarter of 2016, representing total shipment of about 1.092 million units worldwide. The disappointing result of Microsoft's smartphone business is contrary to its recent surprising success in promoting other devices, such as Surface Pro ultrabooks, Surface Book laptops and, particularly, Surface Studio all-in-one PCs.
With its smartphone business seeming relatively close to the edge of a cliff, industry insiders generally believe that the firm will definitely enhance its smartphone effort this year, with an aim to stage a comeback in the market.
In fact, Satya Nadella, chief executive officer of Microsoft, implied earlier that the firm remains ambitious to develop mobile device business, even though having suffered a defeat in Lumia smartphone. He mentioned that the company will put emphasis on working out "the ultimate mobile device," so as to differ from existing competitors in the market.
Chairman Tung of Pegatron apparently holds optimism about Microsoft's resurgence in the smartphone market, commenting that its newer laptops and all-in-one PCs mostly have proved successful and sought-after by consumers, which not just has effectively revitalized the global supply chain of notebook PCs, but underlines the customer's unparalleled momentum in R&D and innovation.