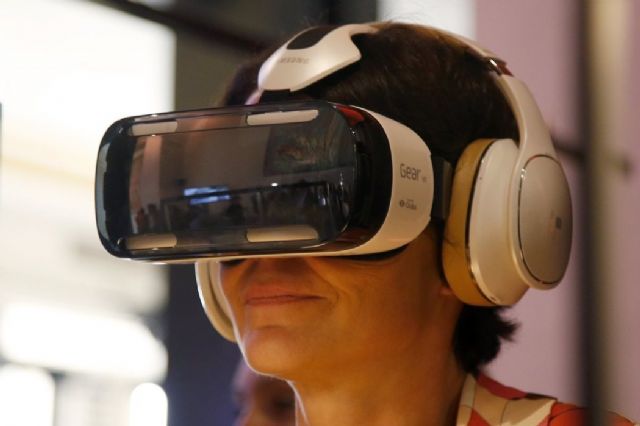 Wireless HMDs are considered a new trend among others to drive the development of the global VR industry beginning in 2017 (photo courtesy of UDN.com).
Global VR (virtual reality) headset shipment is forecast to hit an estimated 10.6 million units in 2017, with Taiwan to remain a major supplier in the line, according to a report by Steven Hsu, analyst of Market Intelligence & Consulting Institute (MIC), a Taiwanese government-funded research institute and consultancy for ICT industry.
The report indicates that the forecast VR headset shipment volume is 32.5 percent higher than some 8 million units shipped worldwide last year, to represent overall output value of US$1.31 billion, compared to US$930 million in 2016.
In the scenario, Taiwan is expected to continue serving as a major manufacturing base of such products by shipping an estimated 1.2 million units of head-mounted displays (HMDs) all over the world this year, doubling from 600,000 units it delivered last year, says the report.
Hsu points out that Taiwan's HMD suppliers, mostly relying on contract orders placed by branded vendors from the U.S., China and Japan, are generally well-recognized for their abundant manufacturing experience in consumer electronic devices, a merit especially significant when supply shortages of needed parts and relatively high defect rates during production remain common problems that still need time to address at present for the industry. 
In light of the competitive edge mentioned above, along with the steadily growing popularity of VR headsets worldwide, the analyst believes Taiwanese HMD suppliers are very likely to see contract orders continue to increase, including those switched by customers from their competitors in foreign countries, in the years to come.
On another front, MIC expects the convergence of standards for software and hardware, the development of wireless VR headsets and the enrichment of VR content to become trends to influence the industry's development in 2017, when Google and Microsoft will keep competing against each other to get ahead in the race to lead the industry in the developing of related standards and VR platforms.
MIC stresses that with ever more players of different backgrounds entering the competitive landscape, a VR ecosystem will take shape and develop sustainably, which, in turn, will help to broaden application of such technology and related content in the future.