Established in 1963 in Taipei City, northern Taiwan, Woo Sing Industry Co., Ltd. has been dedicated to production and development of industrial lifting equipment and related components as one of the most experienced makers in the line.

The company's product portfolio covers chain hoists, lever hoists, plain trolleys, geared trolleys, brake hand winches, beam clamps and electric hoists and trolleys, which have been exported to over 50 countries of the world, under its own brand Tiger or many famous international brands on an OEM basis. The firm also welcomes customized designs.

Tiger-branded lifting equipment, all passing a 50% over-loading test before delivery,  is well recognized for its excellent quality, as the equipment is repeatedly tested and fine-tuned till it reaches perfection in functionality before being delivered to clients. The earnest dedication to quality contributes to the brand's success over the past 40 years.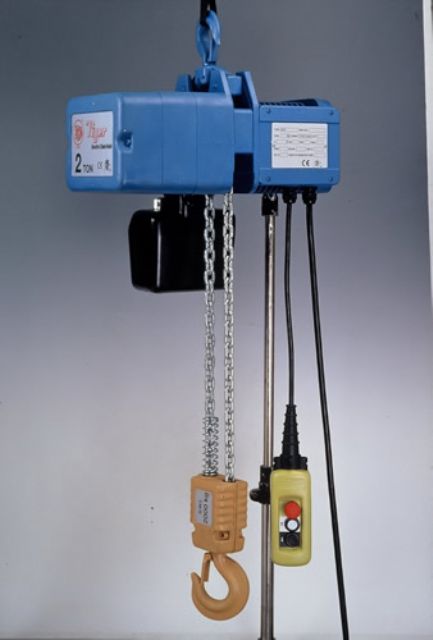 Woo Sing's electric hoist.
Woo Sing Industry Co., Ltd.
No. 20, Yunong Rd., Shilin Dist. Taipei City, Taiwan
Tel: 886-2-2831-3035
Fax: 886-2-2834-0188
Email: tigerhoist@bizmail.com.tw; tigerlft@ms38.hinet.net
Website: www.tigerhoist.com.tw