10 highlighted exhibition zones are set up to keep buyers updated with market trends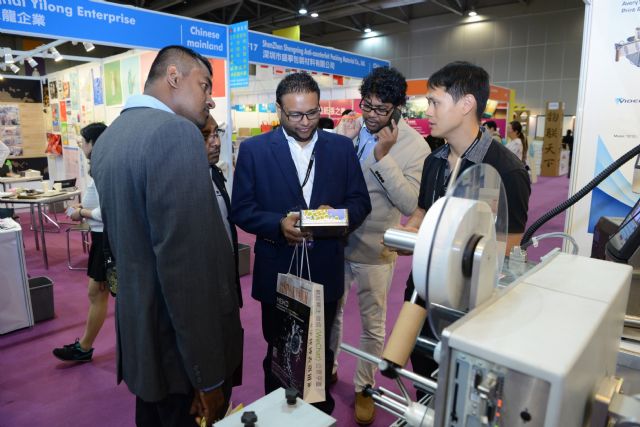 Hong Kong International Printing & Packaging Fair has earned a high reputation among global buyers as an effective, one-stop business platform for such industries (photo courtesy of HKTDC).
Organized by the Hong Kong Trade Development Council (HKTDC) and CIEC Exhibition Company (HK) Limited, the 12th the Hong Kong International Printing & Packaging Fair will run from April 27 through 30, 2017 at the AsiaWorld-Expo. By gathering quality exhibitors and decision level buyers, the fair acts as Asia's leading printing and packaging trade platform, further exemplifying Hong Kong's extensive capabilities as one of the world's leading printing and packaging centers and its position as Asia's trading hub.
This year, the fair expects to host more than 400 Asian exhibitors, including those from Hong Kong, Japan, Malaysia, Taiwan, Thailand, Vietnam and the Chinese mainland, which will showcase a broad spectrum of printing and packaging services, equipment and materials.
To facilitate buyers' sourcing of related products, a total of 10 highlighted zones are set up at this year's show, which includes Printing Services, Packaging Services, Digital Printing & 3D Printing, Food & Beverage Packaging Solutions, Printing Consumables & Packaging Materials, to name a few.
Retail point of sale displays have always been important touchpoints in the customer journey. Not only does effective retail display work wonders on attracting consumers' attention, but it also reinforces a brand's image which brings more transactions in return. The debut of the Innovative Retail Display Solutions zone is thus put forward to encompass innovative retail display products and services, such as paper display racks, visual merchandising and smart shelf solutions.
Hong Kong's export of consumer goods consists of a comprehensive mix, and clothing has been among one of the major export categories, bringing in a demand for related printing and packing solutions. The new Printing and Packaging Solutions for Fashion & Accessories zone is set to present an array of solutions for fashion & accessories with products such as textile printing machines, labels, tags and ribbons.
With regard to highlighted zones, the De Luxe Zone returned to the fair again this year. According to the Global Powers of Luxury Goods 2016, although the rate of growth was less than previous years', sales for the world's top 100 luxury goods companies continued to grow and reached $222 billion despite sustained economic challenges, implying still an impressive demand in premium goods. Expanded in size, the zone will showcase more value-adding packaging products made of innovative materials, as well as auxiliary items such as ribbons, special papers and premium films.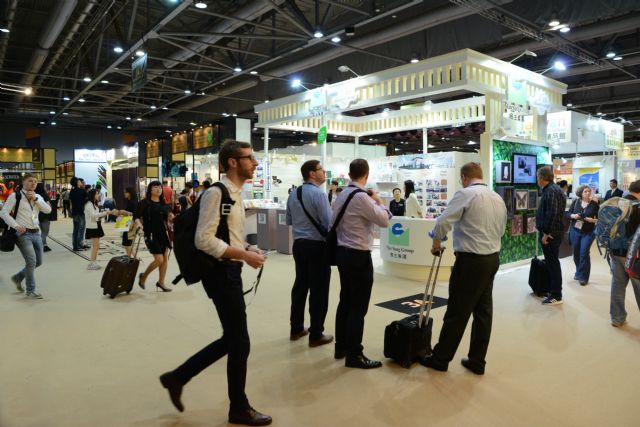 A total of 10 highlighted zones will be set up at this year's Hong Kong International Printing & Packaging Fair (photo courtesy of HKTDC).
On the other hand, global green consumption awareness has been burgeoning. The Chinese mainland in particular, has growing environmental awareness and increasing demand for green products among its middle-class consumers, according to a survey conducted by the HKTDC. Green consumption is also one of the advocations of mainland's 13th Five-year Plan. The returning Green Printing & Packaging Solutions zone, will continue to be represented by internationally accredited green exhibitors who specializes in printing and packaging solutions demonstrating energy saving, consumption reduction and sustainable development.
During the exhibition, a series of seminars and forums will be held focusing on the key printing and packaging solutions. Various types of printing technologies, including digital, 3D, textile and functional printing will be discussed. The popular deluxe packaging seminar will help industry players to keep abreast of the latest market information. A networking reception will be also be held to serve as the perfect platform for industry players to establish business contacts with their prospective partners.
Concurrently held at the Hong Kong Convention and Exhibition Centre is the world's largest gift event, the 32nd HKTDC Hong Kong Gifts & Premium Fair, providing cross-sourcing opportunities for buyers. For more information, please visit: http://www.hktdc.com/fair/hkgiftspremiumfair-en
Fair website: http://www.hktdc.com/fair/hkprintpackfair-en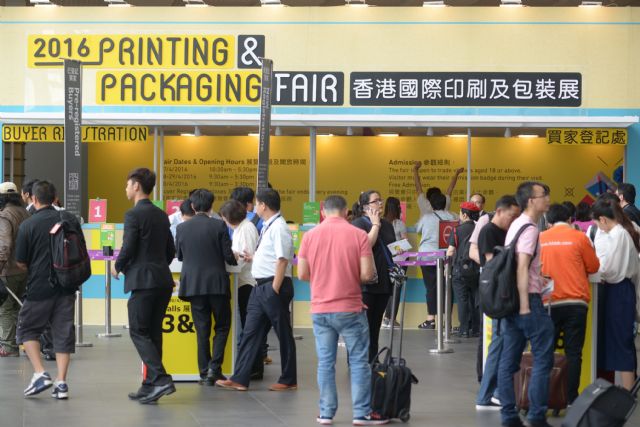 The trade fair in 2016 drew a large number of targeted buyers (photo courtesy of HKTDC).