CNC milling machines, double-column milling machines, machining centers, CNC EDMs, CNC wire cutting machines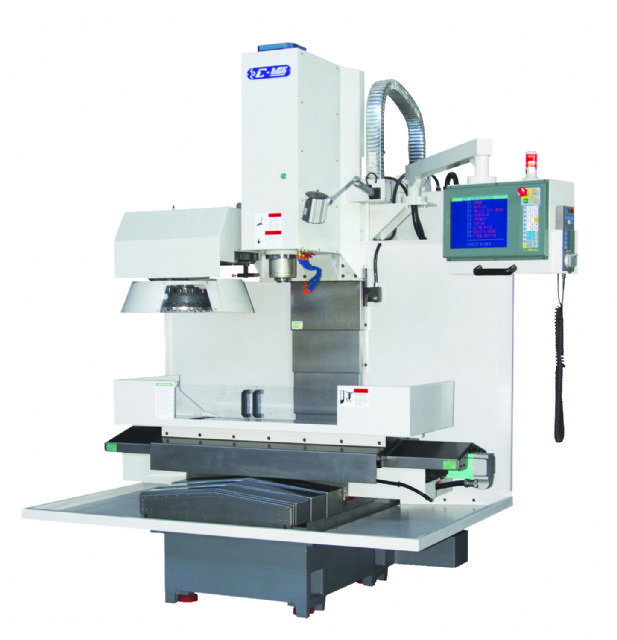 C-Tek's KM100L milling machine has just been released.
Founded in 1991, C-Tek Technology Corporation is a professional manufacturer of CNC machinery, including milling machines, machining centers, electric discharge machines (EDMs) and wire cutting machines, with profound knowledge and strong engineering capabilities.
Easy operation, reasonable price, fine quality and great performance are among attractions of C-Tek's machine tools. For example, the company's KM series CNC milling machines all feature comparatively high operational stability given by extremely rigid frame structure of high-quality Meechanite castings, as well as traverse accuracy and smooth movement thanks to extra-wide machine bases and hardened slideways used.
Furthermore, KM series are built with X, Y and Z axes that employ precision ballscrews coupled with double unit designs, and hand-scraped slideways coated with Turcite B anti-friction materials for enhanced traverse accuracy. The ballscrews are optimally engineered for accurate counterbalance weights, hence prolonged lifespan and high machining accuracy.
These milling machines adopt PC-based conversational controllers, which obviate the need for complicated programming and enable operators with the least knowledge of programming to become familiar with the machines after a few hours of instruction. The use of AC digital servo motors and drives ensures high torque and low noise. Built-in versatile C-TEK CNC controls allows the milling machines to handle easily various types of components and workpiece.
Drawing on its abundant know-how, C-Tek also provides customers with self-developed control systems and software to fit their machines, as well as timely technical and other services.
C-Tek Technology Corporation
No. 23-3, Lunghsing Lane, Fenghsing Rd., Sec. 2, Tantzu Dist., Taichung City 427, Taiwan
Tel: 886-4-2536-3131
Fax: 886-4-2536-3261
Email: ctek@ms3.hinet.net
Website: www.ctek.com.tw