Vertical machining centers, double-column machining centers, 5-face machining centers
Founded in 1996, Maxmill Machinery Co., Ltd. is a professional designer and manufacturer of machining centers, including vertical models, double-column models and five-face models.

Bolstered by time-tested R&D capabilities, the company has continuously worked out new machining center models in each of the past few years, in an effort to not just adapt itself to the ever-changing market, but to offer customers more options to help shore up their businesses.

In 2015, for instance, this maker released its HQM-1060 vertical machining center, which features a high-rigidity linear guide and X and Y traverse of 1,0600mm and 650mm, respectively, ideal for the processing of workpieces with large size and high-precision molds. It can also be beefed-up to handle the demands for five-dimension machining.

A year later, this skilled producer continued to launch a successor model, HQM-1680 model, which is developed on the concept of "Evolutionary Performance" and has since proved a hot-seller for its strengthened construction and extended Y traverse of 800mm.

Designed to ensure end-users outstanding machining accuracy and maximized profitability, the two newer machines are both suitable for use in industries of molds and dies, auto and motor parts, aluminum profiles for LEDs and aerospace.

Placing heavy emphasis on customer satisfaction, achieved through its strong commitment to competitive prices, top-end quality and timely service, the company has effectively built a large base of loyal customers in the U.S., Argentina, Brazil, Canada, Colombia, Egypt, Germany, India, Italy, S. Korea, Malaysia, Mexico, Singapore, Thailand, Turkey and Vietnam.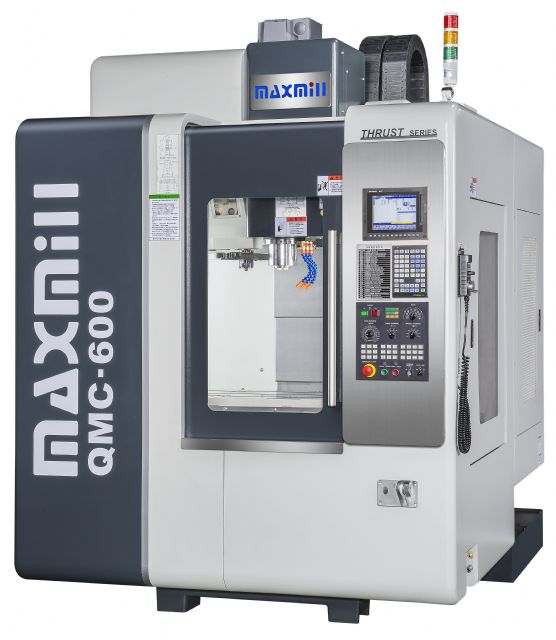 Maxmill's Master series vertical machining center.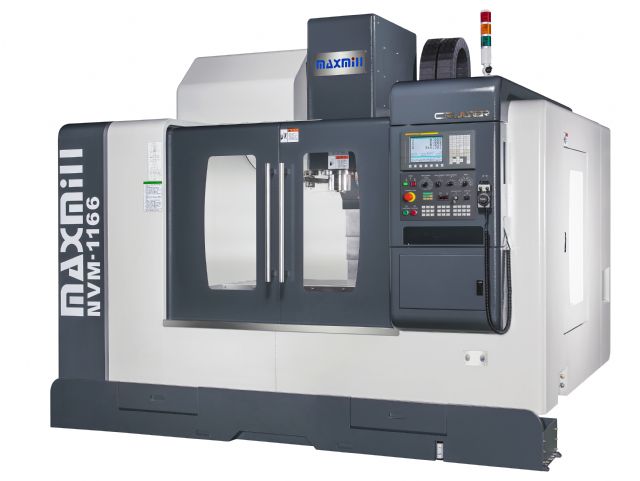 Maxmill's NVM-1166 model.
Maxmill Machinery Co., Ltd.
No. 90, Alley 189, Wuguang Rd., Wuri Dist., Taichung City 41470, Taiwan
Tel: 886-4-2338-8879
Fax: 886-4-2336-1750
Email: sales@maxmill-cnc.com.tw
Website: www.maxmill-cnc.com.tw