Acrylic display stands, portable stand-alone signs, adhesive tapes, etc.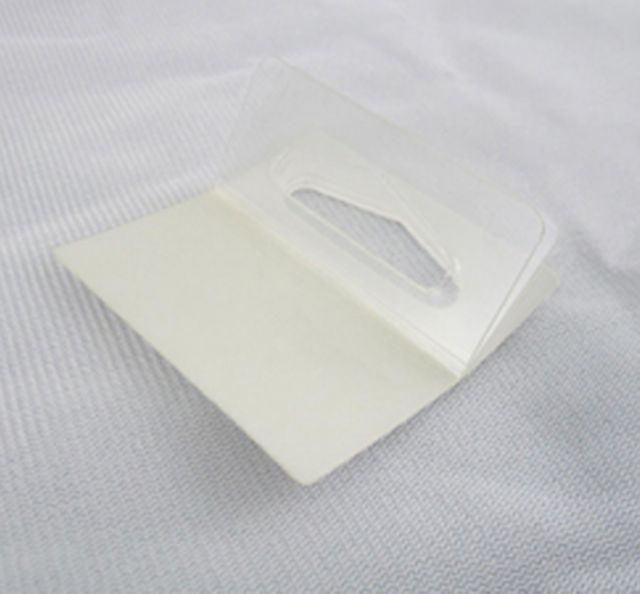 Self-adhesive hang tabs by Best Stationery.
Best Stationery Enterprise Co., Ltd. has been specialized in designing, manufacturing, and selling such plastic products as files and self-adhesive series, available in a variety of materials including PVC, PP, PET, etc.
With more than 30 years of experience in the field, the company can offer customers not only exceptionally high quality service, but also competitive prices. In addition, the firm boasts a professional management team, the latest technology and a superior R&D team.
The firm is a professional producer of various types of self-adhesive stationery and display, such as Self-Adhesive Hang Tabs, Self-Adhesive Pockets, Card Holders, etc. The company is ready to introduce its latest product,
Tack Dots, to customers around the world. 
In addition, if customers have any special requirements or specifications, the company can customize products to meet their needs economically. On the other hand, the firm can also serve customers on an OEM or ODM basis.
Over the past 30 years, the firm has kept exporting quality and well-designed products all over the world, and will continue to offer excellent service and products made with the most advanced manufacturing equipment and technology.
Best Stationery Enterprise Co., Ltd.
No.22, Fengshe Rd., Shengang Township, Taichung County 429, Taiwan
Tel: 886-4-2523-2462
Fax: 886-4-2524-2751
E-mail: best.ltd@msa.hinet.net
Website: www.bestltd.com.tw