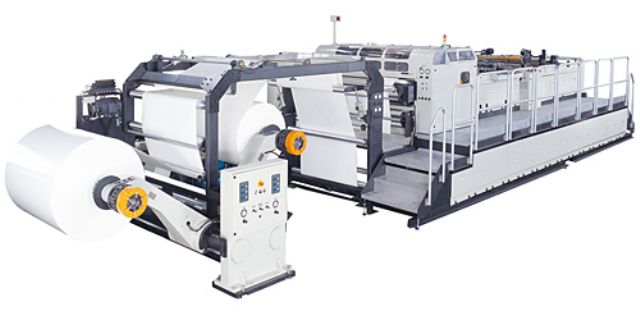 Goodstrong Machinery's High Speed Precision Dual Rotary Sheeter.
Goodstrong Machinery Co., Ltd. is a well-established engineering company, focusing on the development and manufacture of sheeters for the bespoke paper and board manufacturers worldwide.
The company supplies both single rotary and twin rotary sheeters to satisfy the stringent requirements for health and safety, and meet the latest European CE Mark standards. The company provides customers with professional pre- and after-sale services, and guarantees complete equipment installation.
Over the years, Goodstrong has been dedicated to developing innovative products to meet the market demands, and has sold them to customers in a variety of industries, such as paper mills, independent converters, folding carton plants, and large commercial printers.
The high-speed precision dual rotary sheeter developed by Goodstrong features two motor drives for synchronous cutting, heavy-duty cutting section, two-position shaftless unwind stand, auto tension control device, auto edge guidance, among others. 
Goodstrong Machinery Co., Ltd.
Tel: 886-4-2635-9981
Fax: 886-4-2635-9929
E-mail: goodstrong@goodstrong.com.tw
Website: www.goodstrong.com.tw