A Taiwanese official delegation led by Governor Wei Ming-Gu of Changhua County visited Tesla's factory in Silicon Valley in late June, actively soliciting investments by the globally prestigious electric vehicle maker in the central administrative region of Taiwan.

To lure investments by the carmaker, Changhua County has lots of advantages, including the vehicle-testing ground and advanced equipment employed by Automotive Research & Testing Center in Changhua Coastal Industrial Park, as well as the local government's joint development and promotion of green power certification in the county with Center for Resource Solution (CRS), a non-profit organization headquartered in San Francisco, the U.S.

Among the delegation members, Chen Xi-Yao, vice chairman of E-Lead Electronic, the global-known first-tier supplier in automobile electronics area, said that nearly 40% of Tesla's needed auto parts are supplied from Changhua; thus, the abovementioned advantages make Changhua an ideal location for Tesla to set up a nearby factory.

Tai Rui-Wen, director of Changhua County Economic Affairs Department, noted the county government will strive for every possibility for Tesla to set up factories in Changhua, not to mention the close proximity of Changhua Costal Industrial Park and the 25-acre commercial park to Changhua HSR station.

Tesla CEO Asia Pacific Ren YuXiang noted that although Tesla has no plans to establish factories in Changhua at present, the proposal will still be taken into serious consideration.

To hold on to its lead in the global market for electric vehicles, Tesla has continuously expanded its business scope by establishing various subsidiaries, such as Tesla Electric Vehicle, Tesla Solar Roofand Tesla Powerwall. Apart from Taipei, Tesla is also planning to open branches and service centers in Taichung.

After the visit at the Tesla factory, Wei met M.S. Huang, Delta Americas President, discussing the issues of energy saving and green energy. Huang stressed that Changhua features sufficient sunlight, while market prices of Lithium-ion battery have steadily dropped. All these factors together lay a solid foundation for Changhua County to better develop green energy than other places.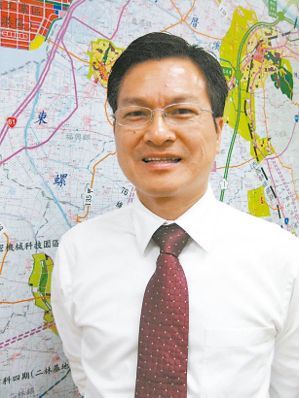 Governor Wei Ming-Gu of Changhua County. (photo courtesy of UDN.com)