The output value of auto parts industry has exceeded the car industry output value. According to Wang Shu-Chuan, deputy director of the MOEA's statistics department, the trend will last in the remainder of the year.

Last year, the annual output value of auto parts industry reached NT$ 192.1 billion (about US$ 6.3 billion), exceeding NT$ 190.6 billion (about US$ 6.23 billion) output value of automobile industry. The auto parts industry has also beaten automobile industry in output value by reaching NT$ 62.5 billion (about US$ 2 billion) in the first 4 months of this year.

Apart from the increased demands for auto parts, domestic car market, Wang noted, is facing the price competition from imported cars, causing the domestic car market output value to shrink.

Besides, the global known small-volume large-variety production strategy makes Taiwan's auto parts industry competitive. Many international automobile manufacturers import the related auto parts from Taiwan because of its' high quality.

According to the research, USA is the largest export market for Taiwan's auto parts industry, accounting for 40% of the export; Japan comes after USA, and China comes the third place, accounting for 6% and 5% respectively. Also, the uprising sales of Tesla electric cars has brought positive affects to the Taiwanese Tesla suppliers, contributing more auto parts output values.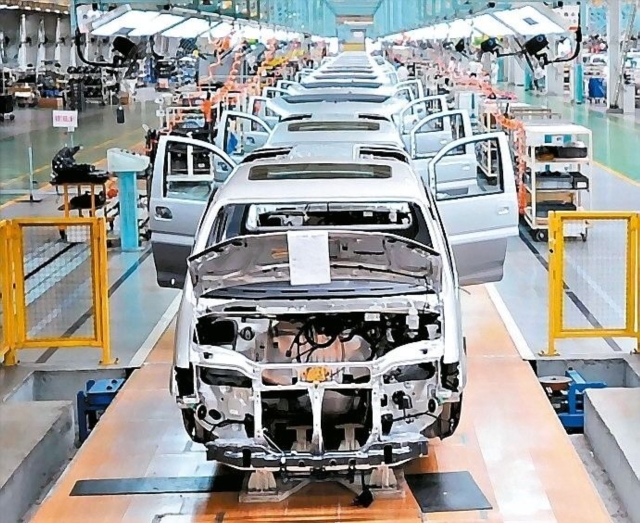 photo courtesy of UDN