At a strategy meeting held earlier by Executive Yuan, the chief executive organ of the Taiwanese central government, which gathered a large number of celebrities from industries and academic institutes and aimed to develop Artificial Intelligence (AI), MediaTek Inc., one of world's best-known IC (integrated chip) designers, heralded a promising future of the industry.

The Cabinet-level Strategic Review Board (SRB) meeting on smart system and chip development strategy, held by Executive Yuan at the Taipei International Convention Center, July 10-12, commenced yesterday, with several VIPs from many influential organizations including Taiwan Semiconductor Industry Association, Ministry of Science and Technology, Taiwan AI Labs, Ministry of Economic Affairs, Mediatek, and etc., attending.

Hsieh Ching-Jiang, executive director of Taiwan Semiconductor Industry Association and vise chairman of MediaTek, noted that the global AI industry is just in the beginning phase, and the government should set the development of AI as a primary industry goal, for AI is not only the future trend, but also the power to drive Taiwanese semiconductor industry forward. Therefore, the government should pour more resources into AI development.

Hsieh estimates output value of AI chips to reach US$ 12.2 billion (NT$367.4 billion) in 2025, with a CAGR (compound annual growth rate) at 42.2%.

Hsieh also stressed that humankinds are entering an era of Internet of things (IOT), with AI technology being broadly applied to robots, auto-drive tech and other mobile-devices. The quantity of smart devices used in the future will explosively surge to be more than 100-1000 times the number nowadays, he stressed.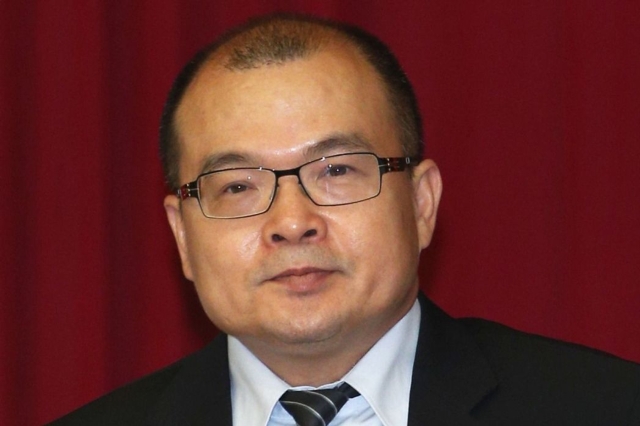 Hsieh Ching-Jiang, executive director of Taiwan Semiconductor Industry Association and vise chairman of MediaTek. photographed by Su Jian-Jhong