Gruber, a technology blogger who has correctly predicted earlier Apple moves, noted that the next version of iPhone (iPhone 8) might start at US$ 1,200(NT$ 36,700) due to the limited supply and massive demands.

Gruber predicted that the 64GB iPhone 8 will start at US$ 1,199 (NT$ 36,700) or as much as US$ 1,249 (NT$ 38,000), and 256GB model would cost US$ 1,299 (NT$ 39,700), or as much as US$ 1,399 (NT$ 42,800). So far, a 32 GB iPhone 7 with 4.7 inch display starts at US$ 649 (NT$ 19,800)

Rumor says that the quarterly production of the Organic Light-Emitting Diode (OLED) iPhone will be less than 40 million. If the rumor is true, the selling price of iPhone 8 should be higher according to the pure supply and demand rule.

Gruber thinks that the official name of iPhone could be iPhone Pro, iPhone Edition or iPhone Deluxe.

Business Insider, a business site with deep financial, media, tech, and other industry verticals, pointed out that the raised price of iPhone might suppress the demands, allowing Apple to take higher risks adding more functions and necessary parts into iPhone 8.

It is highly likely that Apple chooses to maintain the 30%-40% gross margin by introducing a new iPhone above US$ 1000 (NT$ 30,600) rather than postponing the debut date due to the OLED display supply shortage issue.

However, apart from the highest-end iPhone 8, Apple might as well debut two other relatively affordable smartphones, said by Kuo Ming-Chi, an investment advisor of KGI Investment Advisory.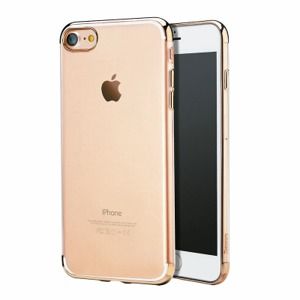 iPhone 7 (photo provided by UDN group)