Taiwan's Ministry of Economic Affairs (MOEA) is offering subsidy for the purchase of electric motorcycles with the credits of NT$ 7,200 (US$238) for electric light motor scooters (below 50 cc), NT$ 10,000 (US$331) for electric regular motorcycle and heavy motorcycles and NT$ 2,000 (US$66) for the use of domestically produced batteries.

Official sources said that the government's early subsidy proposal was focused only on battery replacement for electric bikes, but begot criticism from local battery-charging solution providers.

Facing the dispute, MOEA has decided to adopt both solutions and let the market decide which to stay.

As the earlier plan for electric motorcycle industry promotion has been rejected by Premier Lin Chuan due to its overly conservative objectives, MOEA, being ready for another report to Premier Lin, plans to initiate the 5-year program next year.

With the objective to reach 6-fold growth of electric motorcycle sales volume in 5 years, MOEA expects to create output value worth billions of NTD for the related industries. Also, the government sector plans to roll back such subsidy measurements once a single supplier capably selling over 100,000 units annually emerge in the market.

MOEA, estimating electric two-wheeler vehicles sales volume this year at 30,000-40,000 units, has set the goal to reach sales volume of 200,000 units in the fifth year. The official said that the domestic electric bike market needs standardized batteries as well. MOEA has asked the assistance from the related associations to make sure the standardization can be put into practice next year so that the electric bike buyers who fit the standard would be able to enjoy the subsidy as soon as possible.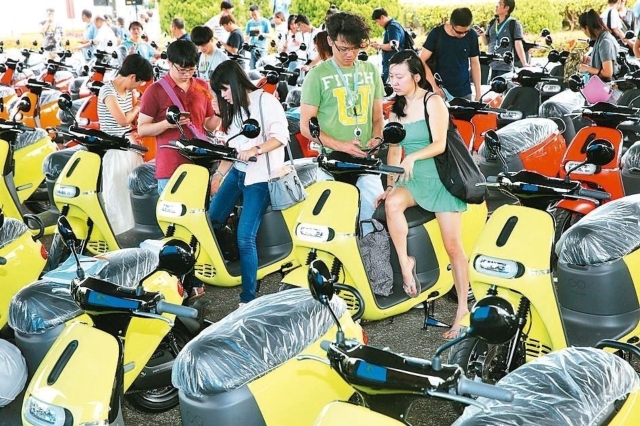 photo provided by UDN