Aiming to tap the Southeast Asian market, the Taiwan-based TECO Electric & Machinery Co. eyes the electric tricycle segment in the Philippines, and plans to export 3,000 TECO'S E-Trike there this year.

TECO, with the E-Trike's production capacity reaching 50,000, is likely to see a rosy future, as its efforts on exploring the Southeast Asian market appears to be paying off.

TECO started to export E-Trike at the end of last year (2016), targeting the markets with great demands, including India, Myanmar, and Central America. So far, the demand for E-Trike in the ASEAN (Association of Southeast Asian Nations) bloc is estimated to have reached several millions of units yearly.

With the support of Ministry of Economic Affairs (MOEA), and Taiwan External Trade Development Council (TAITRA), TECO hosted an international delegation of the journalists from Malaysia, Thailand, Indonesia, Philippines, and India at TECO's headquarters yesterday (July 20).

The motor from the invested factory in India and E-Trike with 5 seats were displayed upon the visit of the delegation.

TECO noted that the E-Trike, specially designed for the Southeast Asian market, is entirely electric motored without carbon emission. Also, the E-Trike carries with IP55 enclosures that feature outstanding protection from particles and a good level of protection against water. Maximum speed can reach 55 kph with seats being fully occupied, and the design is entirely suitable for the local terrain.

Having established branches in Malaysia, Thailand, Indonesia, India and the Philippines, TECO stressed that the E-Trike, serving as the solution for the air pollution caused by side-car diesel vehicles locally, can save the drivers 13% of energy cost.

With the long-term plan for the Southeast Asian market, TECO actively implements New Southern Policy, and recruits talents from Vietnam, India, Indonesia and even Africa with premium resources.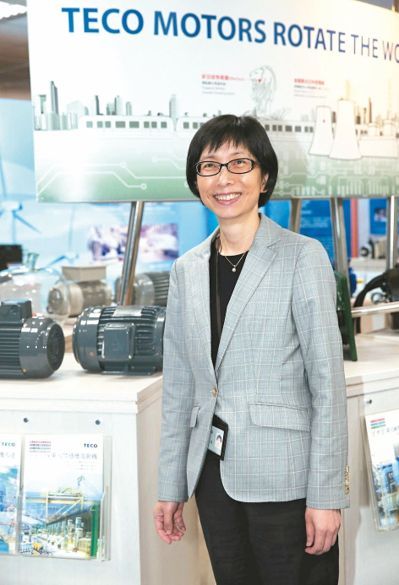 Sophia Chiu, the chairperson of TECO. (photo courtesy of UDN group)