With energy saving and carbon reduction increasingly a concern among industries, China Motor, eyes great market potential of the logistics and transport industries, and has launched its e-moving Post, the first heavy commercial electric motorcycle in Taiwan.

Compared to Gogoro's model that is targeted at young people, China Motor's e-moving Post aims at the business segments. Built with a battery that allows for convenient charging in houses, the electric motorcycle makes for better cost management desired by logistics firms.

Furthermore, to cater to courier businesses, China Motor's e-moving Post is equipped with high-efficiency motors. With the features of high torque, large battery capacity, and an optional GPS system, e-moving Post has been well accepted by several big-name logistics corps in Taiwan, including DHL, t-cat, HCT, and even Chunghwa Post.

Over the past two years, China Motor, a Taiwanese leading auto manufacturer, has effectively tapped the electric vehicle market, thanks to sharp growth of market demand mainly on the commodity tax deduction of NT$50,000 (US$ 1650) offered by the Taiwanese government.

Even though local demand for locally-assembled cars has been continuously eroded by imported cars while the domestic new-car market has recently shrunk due to moderate economic prospects, China Motor, however, remains in a comparatively good shape. During the first half of this year, for instance, the firm even scored better performance than its foreign peers.

A source from China Motor noted that market demand for commercial vehicles is generally immune to economic fluctuations, as such products are necessary in almost all business sectors.

With a high local-content rate and low cost, commercial vehicles from China Motor have been widely deemed among most Taiwanese business owners as their prime options when they intend to invest in physical assets.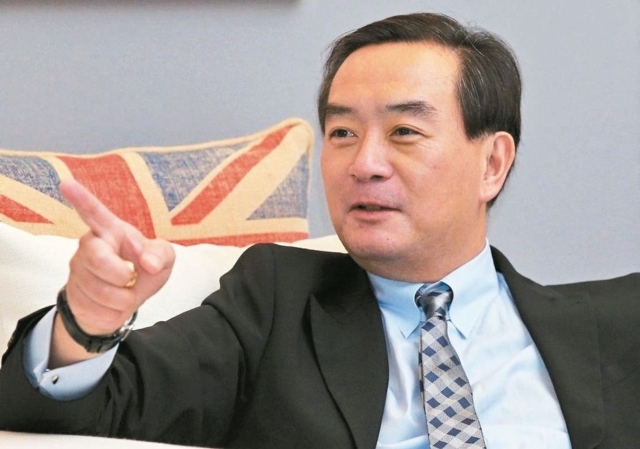 Kenneth, K.T. Yen, the president of China Motor. (photo provided by UDN)