The ongoing electric automobile trend and increasing subsidies have attracted many Taiwanese companies to tap the lucrative market.

For instance, TYC, a globally recognized vehicle lighting provider headquartered in Taiwan, has benefited from sharp growth of market demand for Gogoro, a Taiwanese brand of electric scooters, coupled with the government's financial support.

Due to forecast brisk growth of automobile sales, the aftermarket (AM) segment appears to be promising. Although TYC is in the face of some minor unfavorable factors like exchange loss, investors still holds optimism about the company's future, expecting that TYC's net profit will finish this year with better performance compared to last year.

Varroc TYC Auto Lamp Co., Ltd, a joint venture between India-based Varroc and TYC, has successfully hit the ASEAN (Association of Southeast Asia Nations) market, starting to contribute to TYC's revenue growth this year as Honda Indonesia has placed a big order for headlamps for 800,000 motorcycles.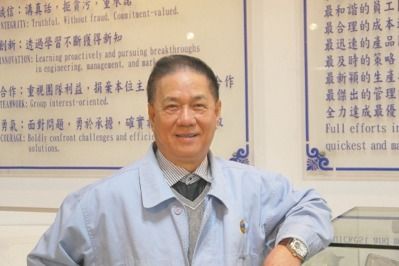 TYC chairman Wu Chun-chi. (photo provided by UDN)
Shihlin Electric & Engineering, aiming to enter the Gogoro supply chain, is actively developing its electric vehicle-related business. With an objective to double its productivity and enter the ASEAN market, Shihlin Electric sets up a joint-venture factory in Changzhou and Wuhan in China each, and one in Hanoi, Vietnam, through cooperation with Japan-based mechanics manufacturer MITSUBA,
Delta Electronics' tapping on automotive electronics starts to pay off as well. With a plan to expand its manpower, equipment and R&D resources for automotive electronics, Delta decided this May to establish a new business division for such products. As the new division's revenue goal is to reach US$ 500 million (NT$ 15 billion) within 5 years, Delta is actively recruiting R&D engineers with attractive pay.
Delta's auto electronics products include car charger, DC to DC inverter, power motor, driver motor and etc. It is worth noting that Delta is the biggest driver motor provider in the global market, with customers mostly from Europe and USA.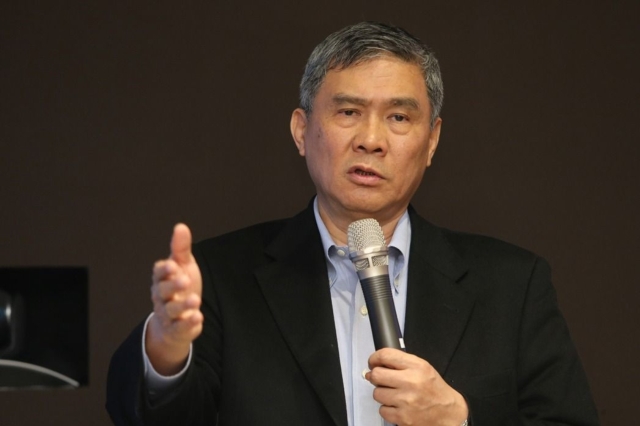 Yancey Hai, Delta`s chairman (photographed by Jason.Hsu)