With IMF (International Monetary Fund) foreseeing the global economy to experience the strongest recovery in the decade, Ministry of Finance (MOF) of Taiwan points out that the island will hopefully finish this year with the best export in the past six years.

Beatrice Tsai, director of Department of Statistics Director-General in MOF, noted that actual export growth rates in Taiwan's overall exports for the third quarter and the whole year are very likely to exceed the earlier forecast 8.4% and 8.6%, respectively.

Tsai said that Taiwan's export performance in July is "beyond expectation" as total export revenue exceeded US$27 billion (NT$817 billion) for the first time ever since the island ended its 17-month declining streak for export last July.

This July, Taiwan's five major export categories, namely electronic parts, machinery, base metal, ICT products, and transportation equipment, all witnessed sharp growth.

Exported electronic parts, increased to US$8.71 billion (NT$263 billion), thanks mainly to the upcoming debut of the newest iPhone model.

Exports of machinery amounted to US$2.26 billion (NT$68.4 billion) for the strongest year-on-year growth rate of 25.5% among that of others, primarily because of the persistently brisk demand for machine tools from China.

Meanwhile, Taiwan's imports in July totaled US$148 million (NT$4.5 billion), adding to the cumulative imports of US$4.52 billion (NT$136 billion) for the first months of this year. Both the figures hit record highs for the same periods in history.

Due to the increasing demand for electric parts from the semiconductor industry, the annual growth rate of electric parts import in July reached 23% after 13 consecutive months of double-digit growth.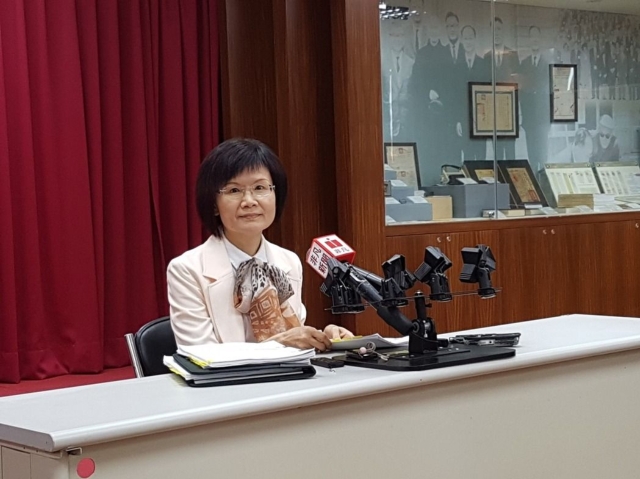 Beatrice Tsai, director of Department of Statistics Director-General in MOF. (photographed by Cying.Sun)