The rising tensions between North Korea and the U.S. has raised concerns with global market prospects among business leaders from all over the world, including those in Taiwan, who hold mixed views on if Taiwanese companies will be able to see windfalls from the deteriorating situation in Korean Peninsula.

To say the two countries are on the brink of a war is stating the obvious. North Korea emphasized it is "examining" the plans to strike Guam, U.S.'s territory, with medium-to-long-range strategic ballistic missiles not long after U.S. President Donald Trump told North Korea that any threat to the United States would be met with "fire and fury."

Market observers generally believe that if a war between North Korea and the U.S. breaks out, Samsung, which grasps a 95% share of the global market for OLED as the largest supplier, will be inevitably forced to suspend its OLED production. This will severely paralyze Apple's supply chain, given that Samsung is now the exclusive OLED display supplier for iPhone.

David Shen, chairman of Hota Industrial Mfg. Co., Ltd., a Taiwan-based business conglomerate of precision transmission components, machine tools and medical instruments, noted that if a war occurs in Korean Peninsula, Taiwan's machine tool exports will likely be dampened to some extent as South Korea has been a major importer of Taiwan's five-face machining centers and double-column machining centers.

Although the tension between North Korea and the United States has escalated to a dangerously high level, Shen, however, feels that the two countries are unlike to start a war.

With slightly different ideas about the war's impact, if any, to Taiwan, Wang Chen Chin, the secretary-general of Taiwan Association of Machinery Industry (TAMI), said that machine tools suppliers from Taiwan and other nations may not be affected as seriously as expected, since machine tools made in South Korea, which is now world's eighth-largest machine tool exporting country, are mostly supplied to local automotive and other industries.

From another point of view, some industry insiders noted that Taiwanese semiconductor and display panel suppliers may even benefit from a U.S.-N. Korea war, as it will definitely jeopardize their Korean peers, such as Samsung and LG Display, in the global market.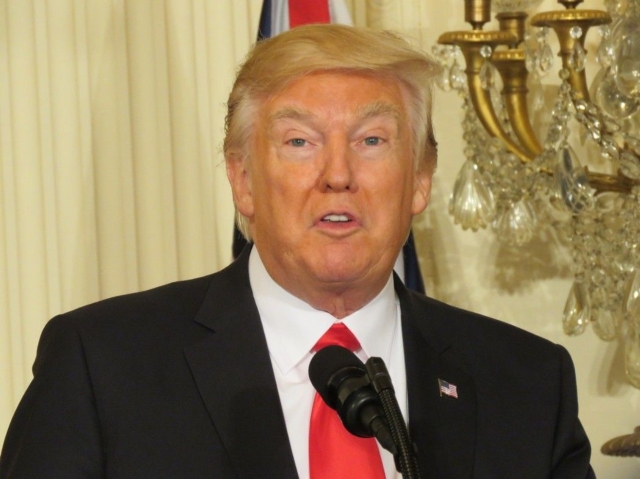 Donald John Trump, President of the United States. (photo provided by UDN)