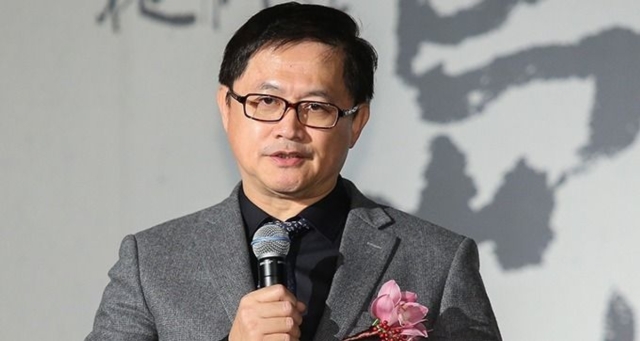 Pegatron's chairman Tung Tzu Hsien.
According to several respected Apple tech bloggers and the business insiders, iPhone 8 is very likely to feature a wireless charging system, which is reported to have been developed and manufactured by Pegatron Corporation, a Taiwanese electronics manufacturer, who also develops mainly computing, communications and consumer electronics.
An industry source noted that the next-gen iPhone, to come in sizes of 5.5 inch, 5.2 inch and 4.7 inch, will have an all-glass casing, and the optional wireless charging function.
Although Pegatron has yet to comment on the rumor, however, the company's chairman Tung Tzu Hsien did say earlier this year that wireless charging is a trend and the solution to the environmental problems caused by the excessive use of mobile device chargers, and future smart phones won't need any wire charging devices.
Another sign further indicating Pegatron's involvement in Apple's wireless charging tech used in iPhone 8 is that Energous, developer of the award-winning, wire free charging technology WattUp, has just announced its move to form a strategic alliance with the two firms.
Thus, it is highly possible that Pegatron has worked on wireless charging devices using the WattUp tech, so as to offer Apple, one of its most important business partners, a more stable and advanced wire charging application.
According to IHS (Information Handling Services), the London-based global market research institute, market scale of wireless charging was less than US$ 2 billion (NT$ 60 billion) in 2015, but is expected to exceed US$ 10 billion (NT$ 300 billion) in 2019.
On grounds that the global market for wireless charging is expected to see 50-200 percent growth in the coming few years mainly due to growing application in smart devices, market observers generally believe that Apple's focus on wireless charging tech will further inject considerable growth momentum into the market.