The development of Taiwan's first smart manufacturing demo site, jointly developed by Taichung City Government, Industrial Technology Institute of Taiwan (ITRI), and Ministry of Economic Affairs (MOEA), was officially kicked-off on Aug 31st in Taichung, with an aim to turn the central metropolis of the island into a model city of smart manufacturing.

The smart manufacturing site, situated in Taichung City Precision Machinery Innovation Technology Park, will start up with its first intelligent production line for bicycle parts once completed sometime between this year and next year. By the end of next year, ITRI, a Taiwanese government-funded R&D institute, will help set up nine more ones, including those of auto parts and aircraft parts in the site.

Through the design and set-up of the automated production lines, Chang Pei Zen, executive vise-president of ITRI, noted that the institute looks to further promote Taiwan's strong manufacturing prowess in bicycles, aircraft parts and auto parts in the global market. Chang mentioned that ITRI aims to assist about 50 plant operators each year in the future to introduce such smart manufacturing system.

Local precision machinery suppliers are likely to benefit the most from the abovementioned plan, as Chang stated it is expected to generate additional output value of NT$ 1.5 billion (US$ 49 million), coupled with investments worth NT$ 2 billion (US$ 66 million), yearly in the industry.

The kickoff ceremony was presided over by Taichung Mayor Lin Chia-lung, with several honorable celebrities from industries and government sectors, including Taiwan Machine Tool & Accessory Builders' Association, Taiwan Accreditation Foundation, E.SUN Bank, and etc., being present.

Equipped with advanced technologies such as artificial intelligence, big data, and cloud calculation, the demo site will not only serve as a touchstone for intelligent manufacturing, but mark the beginning of Taichung's evolution into an exemplary smart city in Taiwan.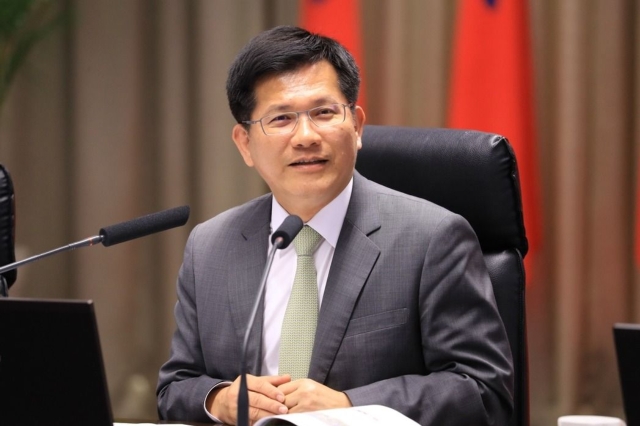 Taichung Mayor Lin Chia-lung (photo provided by UDN.com).