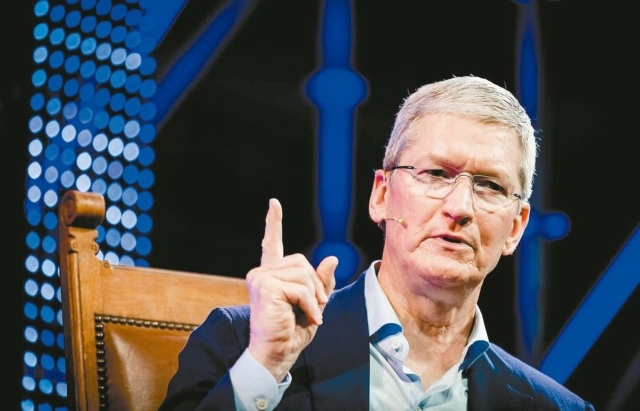 Tim Cook, the CEO of Apple (photo provided by UDN.com)
With the long-awaited next version of iPhone (iPhone 8) to hit the market soon and widely believed to be Apple's hottest-selling smartphone model ever, Taiwanese electronics firms in the American brand's supply chain have generally geared up the preparation for mass production of the newest smartphone, to firmly seize the lucrative opportunities.
According to market observers, these Taiwanese suppliers, starting with Hon Hai Precision, the world's largest EMS (electronic manufacturing service) provider by size and a major assembler of iPhone; TSMC (Taiwan Semiconductor Manufacturing Company), a globally prestigious semiconductor maker; and Largan Precision, one of world's most profitable lens manufacturers, will likely see their business performance for the fourth quarter of this year through next year depend to large extent on Apple's sales and restocking strategy for iPhone 8.
In the face of vigorous consumer demand for the upcoming iPhone 8 along with tight material supply and violent price fluctuations, Taiwanese suppliers involved in the production have actively stocked up manufacturing materials and expanded manpower, to align their output with Apple's alleged goal of 100 million units in stock prior to Lunar New Year, according to industry sources.
If the reported stocking quantity is true, overall output of iPhone 8 between the third quarter of this year and the Lunar New Year break will hit a historical high, which, from another view point, reflects Apple's considerable confidence in the new smartphone model.