Tsai Ing-wen, the President of Taiwan, met at the presidential palace with several VIPs from the domestic and overseas semiconductor companies and organizations including SEMI (Semiconductor Equipment and Materials International), and TSIA (
Taiwan Semiconductor Industry Association), discussing the nation's tax reform policy and the future of Taiwan' semiconductor industry.

According to Taiwan's Ministry of Finance (MOF), the government plans to reduce the retained earning tax from 10 percent to 5 percent; however, the corporations argued that the tax should be lifted as profit, rather than a reason for taxation, is the pivotal incentive for enterprises to put more investment.

Toward the tax issue, President Tsai replied that the government will try to draw up alternative ways, like tax credits, to reduce the burden of domestic and overseas investors, but so far, the market still need to wait for MOF to further draft the practical supporting measures.

On another front, the industry pointed out that this time's tax reform will increase 1 percent of the rate of foreign dividends withholding tax to 21 percent, and foreign companies think the increased rate is obviously an obstacle to overseas investment.

Although not denying that the rate is to be raised, President Tsai still spent some time explaining why the government decided to raise the bar, hoping investors can understand the dilemma Taiwanese government is facing.

President Tsai hopes that the semiconductor industry increases its investment in Taiwan, stressing that Taiwanese government will provide full supports in the aspects of water, electricity, land, talents to those enterprises that are willing to put aside more capitals on Taiwan's semiconductor industry.

In the past year, Taiwanese government has been putting efforts on relaxing related regulations and established one-stop window for business consultation which replies questions within 24 hours.

Semiconductor industry is one of the major competitiveness Taiwan acquires. To keep the technology edge, and to solicit more investment, Taiwan's government will strive to build the most suitable environment for domestic and overseas investors, Tsai noted.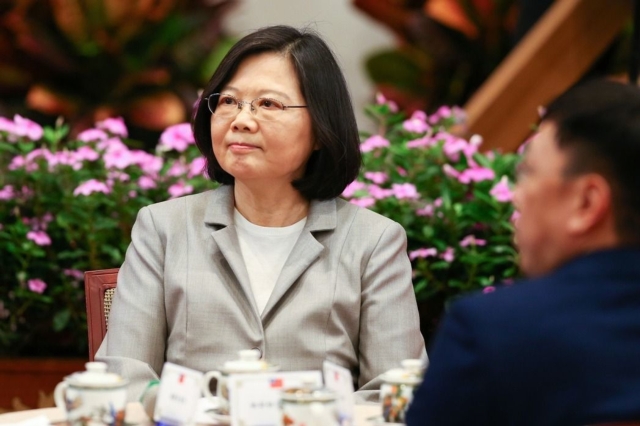 Tsai Ing-wen, the President of Taiwan (photo provided by UDN).