Taiwan Semiconductor Manufacturing Company, Limited (TSMC), the world''s largest dedicated independent semiconductor foundry located in Taiwan, announced to build its 3 nanometer(nm) semiconductor fabrication plant in Tainan, ending speculation that it might pick the U.S as the new plant's location.

It is estimated that TSMC's 3nm fab will start its mass production process by 2022, and the investment scale will be as much as NT$500 billion (US$16.4 billion).

Expecting to fully utilize its edge in the industrial cluster and supply chain, TSMC, with an original plan to announce the fab's final location next year, chose to invest Taiwan, rather than the U.S, and reveal its plan earlier to the public.

It is forecasted, apart from the infrastructure issues like land, water and energy, TSMC still needs to go through Environmental Impact Assessment (EIA), but the government will provide support, and eradicate all unnecessary investing obstacles.

With a plan to host the manufacturing process of 5nm and 3nm in the future, Tainan, where TSMC's two advanced plants, fab14 and fab6, are located in, is now the manufacturing base for TSMC's 20nm and 16nm.

TSMC has been outperforming its peers in advanced manufacturing process. The firm has started mass production of 10nm chips; and once the 7nm chip pilot production takes place, TSMC will see an increased revenue next year.

Also notable is that the firm's reinforced 7nm chip, coupled with the solution for Extreme Ultraviolet (EUV), will be mass produced on the second half of 2019; other mass production plans including chips of 5nm and 3nm will take place in 2020 and 2022 each. All in all, TSMC has drafted a clear plan for the future 5 years.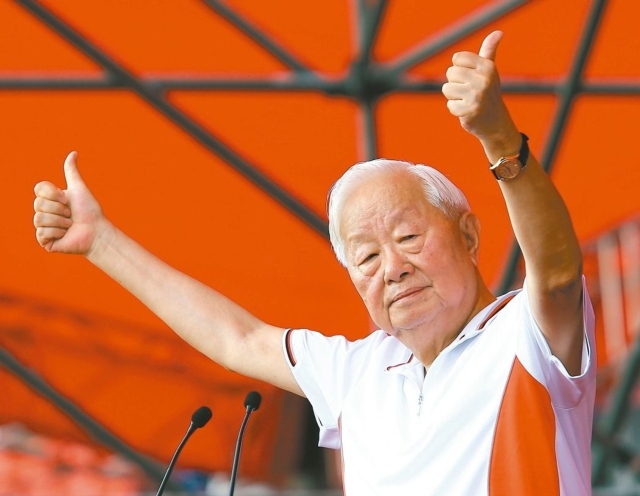 Morris Chang, the founding and current chairman and CEO of TSMC (photo provided by UDN.com).