Morris Chang, the founding and current chairman cum CEO of Taiwan Semiconductor Manufacturing Company, Limited (TSMC), the world''''s largest semiconductor foundry headquartered in Taiwan, announced earlier to retire in June, 2018, to pass the leadership baton to Mark Liu as Chairman and C.C. Wei as CEO.

Once assumed office as chairman, Mark Liu, TSMC's current co-CEO, will have to lead the board of directors and make important decisions for the firm. On another front, C.C Wei's main task as CEO in the future will focus on the planning and implementation of corporate strategies to increase TSMC's revenue, while he will be responsible directly for the board.

Chang believes the dual leadership system will be his final contribution to TSMC, and the two leaders will make more miracles in the near future. Facing a concern about the possible disagreements between Liu and Wei, Chung shrugged it off, but emphasizing that TSMC's board will make final verdicts, should the scenario happen. With 3 out of the 5 board members being experts in the semiconductor field, TSMC boasts the best board among its peers, Chang added.

Looking back at his achievements in the world's biggest semiconductor company, Chang said proudly that he has invented a pure wafer foundry business model and turned TSMC from a little-known firm into a globally prestigious one with market value worth an estimated US$180 billion (NT$5.47 trillion). Plus, without TSMC, smartphone wouldn't have been invented that soon, Chang added.

As for arrangements after his retirement, Chang stated he will neither undertake any position in the board of directors, nor participate in TSMC's management activities after the Annual Shareholders Meeting to be held in early June, 2018.

Asked what challenges TSMC will face after his retirement, Chang answered, the firm has encountered and overcome various challenges over the past decades from everywhere, including 1 or 2 foes in the higher-end technology fields and several competitors in the rather mature technology markets. Chang insists that TSMC will undoubtedly make more miracles before and after he retires.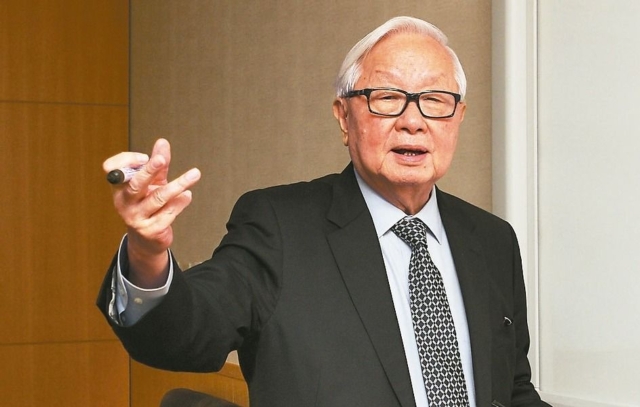 Morris Chang, the founding and current chairman cum CEO of Taiwan Semiconductor Manufacturing Company, Limited (TSMC)