At 12 p.m. EST on October 4th, Google, an American multinational technology company that specializes in Internet-related services and products, launched its high-end pixel smartphones, Pixel 2 and Pixel 2XL,using Android system 8.0.

Coupled with voice activated assistant and Google Lens, Google's newly launched smartphones are considered as a significant step of the firm to realize its vision of smart home.

On another front, at a time when most consumers appear to be hesitant to buy the newly launched iPhone 8 as reflected by the comparatively sluggish sales volume for the moment, while the launch of iPhone X is reported to be postponed from this November, other smartphone makers including Google would like to stand the chance to establish a robust ground in the increasingly competitive market for smartphones.

Google released 64GB and 128GB versions for both smart devices; Pixel 2's 64GB and 128GB version, which are said to hit the market on Oct. 19th, will sell for US$650 (NT$19,700) and US$750 (NT$22,700) per unit, respectively.

The larger-size Pixel 2 XL, which will be available on Nov 15th, will cost US$850 (NT$25,800) for 64GB version and US$950 (NT$28,800) for 128GB version.

According to U.S.'s local media, smaller-size Pixel 2 and Pixel 2 XL with larger screen are assembled by HTC, a Taiwanese consumer electronics company, and LG, a South Korean corporation, respectively.

It is confirmed that the new devices feature HTC's known Edge Sense function, and artificial intelligent voice assistant; also, both the phones can connect to Google Home, a brand of smart speakers developed by Google, but there is no Chinese version by now.

Meanwhile, both Pixel 2 and Pixel 2XL are equipped with Google Lens, an innovative system designed for bringing up relevant information based on what the camera sees, allowing Google's "AI First" concept to root in its smart devices.

Also notable is that several Taiwan-based manufacturers, namely AVY Precision Technology, camera parts and metal case supplier in Taiwan; FocalTech, the largest supplier of capacitive touch panel controller ICs; and Elan, an IC design house founded in May of 1994 and focusing on the R&D for integrated circuits and touchpad module solutions, are very likely to benefit from Google's decision to integrate the fingerprint recognition function into its mid-end and high-end smartphones,

Market observers noted that as Google continues onward with the promotion of its smartphones, Taiwanese companies in the tech giant's supply chain will hopefully ride the boom and see increasing orders.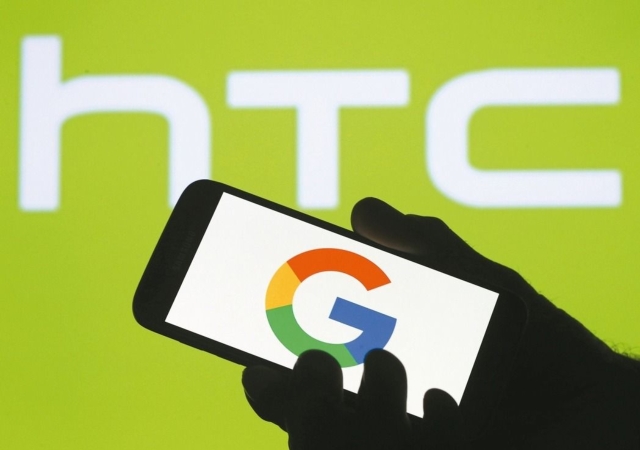 Photo provided by UDN.com