For different reasons, Taiwan's technology-related industries, including electric vehicles and auto electronics parts, smartphone components, and artificial intelligence solutions, are generally on a roll, as reflected by the robust revenues posted by many of listed companies in the Taiwan bourse for the third quarter of this year, to hopefully continue to serve as growth engines for Taiwan's economy in the years to come.

On Apple's New Products

In most cases, revenue can be seen as an indicator of a company's profitability, and most investors would use it to check if a company is worth investing in. And now, a couple of Taiwan's major suppliers of smartphone components and electronic parts have witnessed their revenues significantly soar, mainly on large inventory draw of new iPhones by Apple Inc., an American multinational technology company that designs, develops, and sells consumer electronics, computer software and online services.

With iPhone 8 and iPhone X already creating hype among consumers all around the world, Apple's supply chain has geared up, benefiting a number of Taiwan suppliers, including Catcher (2474), a Taiwan-based manufacturer of light metal casing of smartphones, tablets, laptops, MP3 players and DSCs; Flexium (6269), a professional manufacturer of flexible printed circuit boards (FPCs); GIS-KY (6456), a supplier of display module solutions and camera lens modules for smartphones, tablet computers, and digital cameras, among other devices; YAGEO (2327), Taiwan's leading consumer electronics maker, and Chilisin (2456), an inductor manufacturer and service provider based in Taiwan.

Chilisin, a Fast-growing Company in Passive Component Industry

Among the abovementioned firms, Chilisin, which just scored outstanding annual and seasonal growth rates for its Q3 revenue, has become the prime investee among market insiders and heavy-weight investors.

Chilisin is a subsidiary of YAGEO, mainly engaged in providing complete solutions to passive component products. In response to a lingering shortage of passive components in the global market, the firm has raised its product prices several times over the past year, hence netting considerable profits in the recent months.

After a phenomenal growth in its August revenue, the firm continued amazing its shareholders with revenue of NT$ 1.195 billion (US$36.76 million) for September, effectively posting its single-month revenue at an all-time high for the third consecutive month.

Market observers point out that Chilisin's explosively swelling revenue is attributable partly to the benefits brought by the M&A (merge and acquisition) between Relac, a passive component manufacturer, and Freeoxcube, a leading supplier in ferrite-ceramic technology. In addition, continuously growing output of consumer electronic devices, like notebooks, game consoles, and smartphones, in the world is also among the positive factors that have driven Chilisin's revenue.

The observers also expect that the firm's revenue for the fourth quarter of this year will exceed that for the second quarter at least, for a couple of reasons, such as the upcoming high season for smartphones, auto electronics and related industries, and the pay-off of Chilisin's investment in Vietnam.

Promising EV Trend

The development of EVs (electric vehicles), particularly those by Tesla, has become a buzzword in high-tech industries all around the world over the past few years. As the foremost Tesla concept stock in Taiwan, BizLink Holding Inc. (3665), a leading global interconnect solution provider and a wire harness supplier for Tesla's vehicles, said that its received orders have significantly increased in number since Q2.

Mostly on a peak season during the second half of a year and its merger with a German wire harness supplier, BizLink is likely to enjoy steadily growing revenue in the remainder of this year. The firm just witnessed its single-month revenue reach a new high in September, and finished the third quarter with a year-on-year growth rate of over 50 percent in combined revenue.

AI on Rise

With AI (artificial intelligence) increasingly regarded as one of the next big things among high-tech firms for its wide-ranging application and bright market prospects, a couple of integrated chips (IC) design firms listed in Taiwan's stock exchange have also captured intense attention by investors from all over the world.

For instance, Global Unichip Corp., a subsidiary of Taiwan Semiconductor Manufacturing Company (TSMC), the world''''s largest dedicated independent semiconductor foundry, has seen its stock price and trading volume significantly surge in 2017 mainly on the AI trend.

With its Non-Recurring Engineering (NRE) and Silicon Intellectual Property (IP) services proven popular among customers amid the hype, Global Unichip logged revenue of NT$ 1.16 billion (US$) and NT$ 3.41 billion (US$) for September and Q3, respectively, both hitting new highs and representing double-digit growths compared to a month earlier and a quarter ago.

Bolstered by an influx of orders for its NRE services, Global Unichip is likely to experience a rosy year in 2018 after 2017, market observers forecast.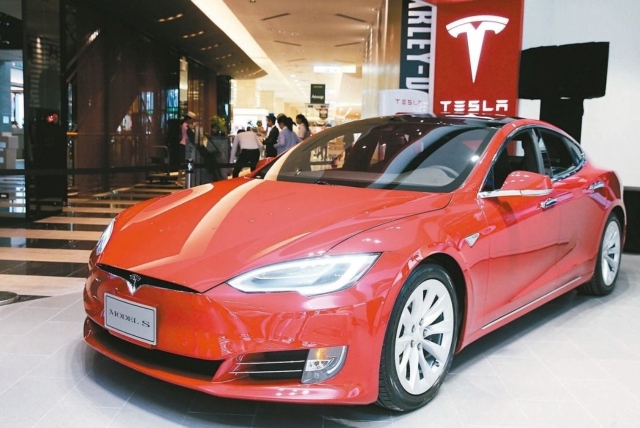 photo provided by UDN.com